Fiji Water Girl Phenomenon
Hang on for a minute...we're trying to find some more stories you might like.
The 76th annual Golden Globes is a night for glitz and glamour. Big actors and actress receive awards for their amazing work in movies or tv shows and viewers see what the celebrities are wearing this year to the Globes. This year not all the controversy was about award show itself, it was more so during the red carpet. When one thing, or should I say, one person turned the Golden Globes red carpet into an advertisement for the water brand "Fiji".
Kelleth Cuthbert was passing out Fiji waters the Sunday of the Globes, appearing in a dark blue gown along with four other Fiji water girls. What sparked so much controversy wasn't her carrying around plastic water bottles but, her photobombing almost every red carpet celebrity photo. When she first heard about her going trending on twitter, she thought it was the brand Fiji water quoting from PEOPLE magazine.  "All these people walking by started shoving their phones in my face and showing me that I was trending on Twitter, but I didn't understand the magnitude of it till later," Cuthbert explained.
While the water brand Fiji was  having fun with this hilarious sensation one celebrity in particular was just not having it. Jamie Lee Curtis tweeted on Twitter, "I specifically moved away from the blatant promotions by Fiji and Moet where young women with their trays filled with their wares stood near a designated camera. […] I knew why there was a photographer poised there and I moved away as I said out loud that I didn't want to be doing advertising for either."
Cuthbert said she did not plan to photobomb quoting from The Cut Blog, "There's just photographers everywhere," she says on red carpets. Avoiding the cameras at an event like the Golden Globes, which is teeming with paparazzi, is apparently as hard as it looks. "No matter where you move, you're in somebody's shot. I don't know, you just have to look at what you're doing and be aware of where everyone is. But know that you can't avoid it," Cuthbert explains.
Being the first big meme of 2019 many people have on there mind whether this was staged or not. A great meme to start a even greater year! But one day this meme will be over with and everyone will forget it ever happened.
About the Writer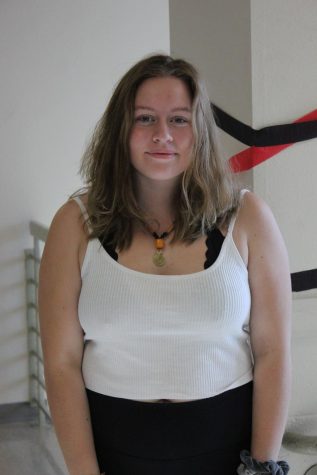 Nicole Kuykendoll, Reporter
Nicole Kuykendoll is a Sophomore at Boise High, and is her first time in Boise Highlights. Nicole is a rookie writer and from taking this class hopes to...