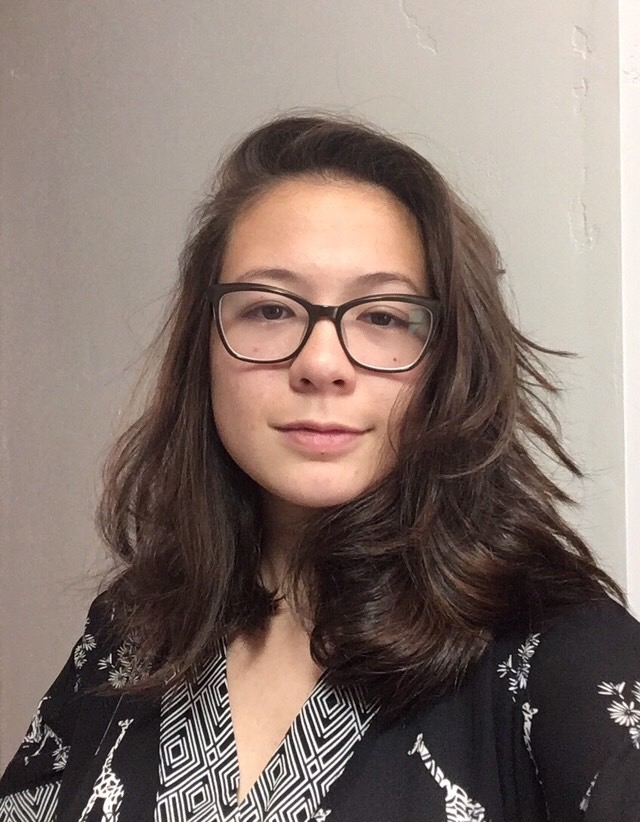 Sophia Mullin
Within every issue, the Boise Highlights strives to feature original artworks created by talented students in its cover. For the first issue of the 2019-2020 school year, junior Sophia Mullin accepted a personal request to continue this lasting tradition.
During sixth grade, Sophia followed a friend's advice to watch the TV Manga series Naruto, unknowing of how this small turn of events would shape her life. She later acquired a strong interest in art, finding herself pausing the show in order to sketch the depictions in the frame.
The following five years were filled with growing commitment to her art and practice. "I've taken drawing one and two and I'm in painting one right now," Sophia shared. In addition, she hopes her course load will drive her to A.P. Studio Art during her senior year, where she will be able to further explore her capabilities.
"I stick to traditional art, I do a lot of pencil and ink, and I've been doing a lot of marker stuff recently," mentioned Sophia, "I've tried to 'dip my toe' into digital art… but I'm not very good at like pastels or painting or anything like that." Though Sophia may lack experience in certain forms of art, her proficiency in creating stunning drawings with a simple pencil far outweighs it.
One of Sophia's friends and fellow artist, Rosie Wilson, added "Sophia puts a lot of detail into her art. It really makes it stand out in a crowd. She knows how to make her work pop and catch people's attention. Attention which her art definitely deserves."
"It just started out as me like dinking around, doodling, but now that I have a ton of artists I follow and I see all these crazy colors and background scenes, and it makes you feel a little something, and I'm like 'man, I want to be able to do that,'" Sophia revealed.
Sophia's inspirations have also grown along with her skills, "When I see artists I really love making stuff I admire, it just makes me want to keep going and get better," she mentioned.
Thinking about the future, she hopes to integrate art into her occupation. "I know it's not very realistic to be like 'art is going to be my career,' but something like making props for movies sounds sick," Sophia contemplated.
With another two years of high school and possibilities ahead of her, Sophia Mullin's next steps will continue to blossom her talent and success. To see more of her artworks, follow  @alittleslightlyartsy on Instagram.