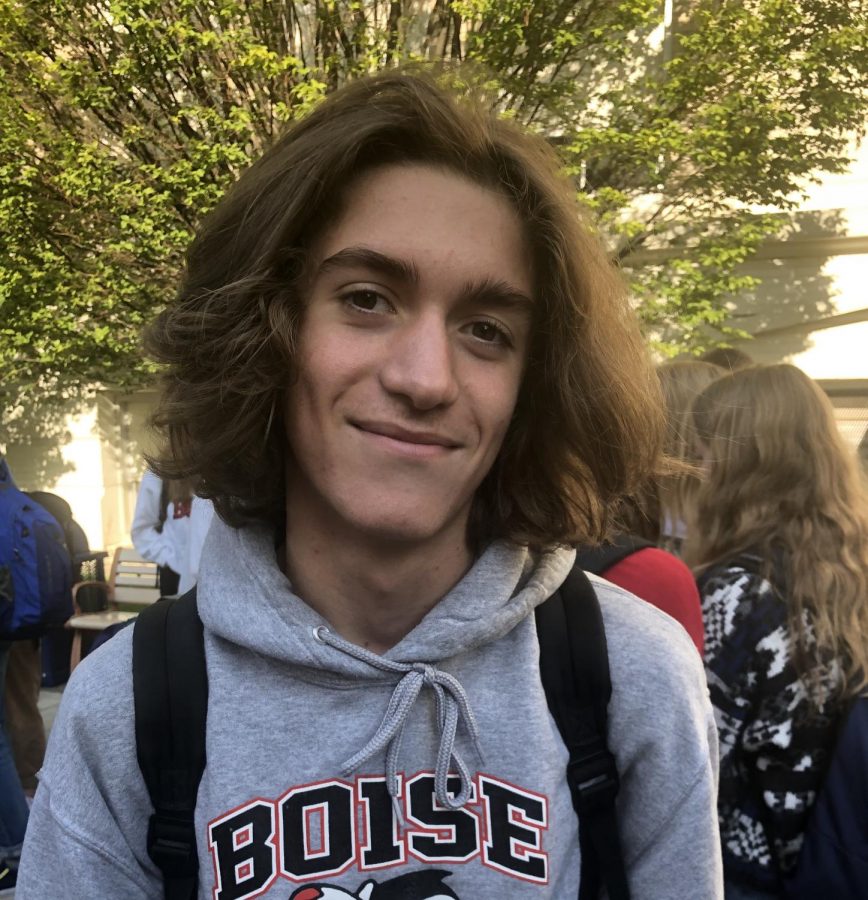 The biggest Sophomore class has arrived at Boise, and along with them are plenty of struggles and worries for the new school year, but also plenty of new things we love. Unexpectedly, there was a lot of talk about lunch. Mostly because off campus lunch is new to sophomores and though it is very much liked, a few sophomores agreed it is too short. 
Zane Gibson expresses his opinion by saying, "They are too short. With parking, and getting food, it takes too long and you end up having no time to actually eat." This concern is echoed by many Boise High students. A common struggle among sophomores is getting used to three buildings instead of one. Zane Gibson demonstrates this by saying, "Sometimes getting to classes is really hard because the school is so big and everyone has classes across the whole campus, but I like having the freedom of walking around and it all feels more natural." 
It can be scary getting used to, but there is much more freedom. Most students seen to believe it is important for them to gain independence and be responsible for getting to classes on time. Lizzy Duke-Moe, another sophomore at BHS, talks about A.P. classes and sports." Finding a balance between sports and homework especially A.P. classes is really hard to do,'' Lizzy says. She makes a valid point; a lot of people here at Boise High struggle to find that balance as well. But as we age and gain more experience, that balance Lizzy was talking about will come naturally as we get the hang of things. Lizzy also says, "Even though finding the balance between both is tough, if you work hard enough and stay organized like doing your schoolwork right afterschool you can give yourself time to do all your other activities." 
Sophomores will struggle, that is part of moving to a new school, but they also love love lots of things about their about Boise High. Zane Gibson explains, "I like how there is a wide range of classes you can take giving you plenty of options for what you want to do." When we brought up the difference between middle school and Boise High, we got a lot of positive answers. Lizzy Duke-Moe says, "Carrying a backpack is actually really nice because you can always have all your stuff with you". Coming from this writer's personal experience, her point is very true. 
All students who were interviewed agree that carrying a backpack with is superior than having a bulky binder and a small locker. However, sophomore Rory Carlson voices a valid complaint relating to backpacks, "One problem with having a backpack," he says, "Is if you come to school in a sweatshirt you have to stuff it in your backpack when it eventually gets hot and it makes my backpack a cluster."
Upperclassmen should start getting used to sophomores being in the halls and be patient as they learn how to navigate. Although sophomores are the underclassmen and new to Boise High, they seem glad to be here and excited for what the rest of the school year will bring.