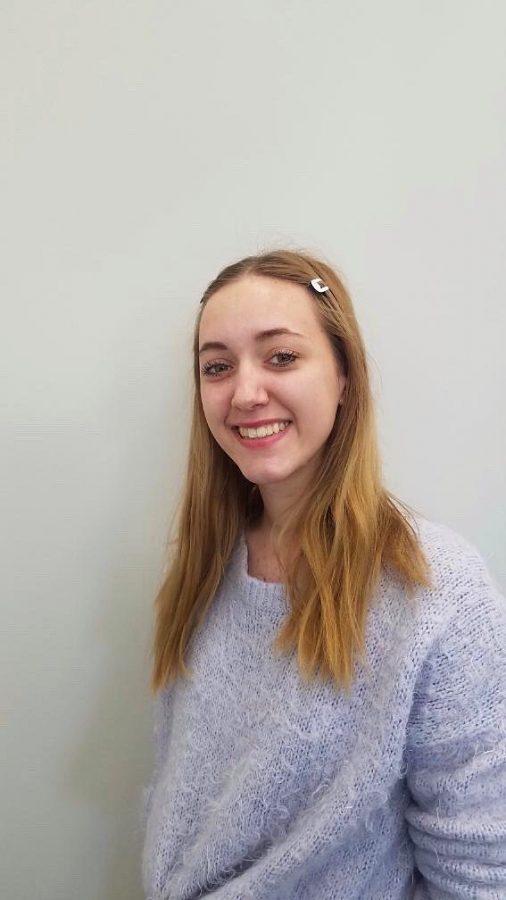 Stephanie Stoddard
Jemma Nelson, a senior at Boise High, has    always loved to draw since she was young, and significantly inspired by her older sister along the way. Nelson uses watercolor to depict the Boise Penitentiary with "dull colors" and "stormy clouds," representing a darker theme to match the darker excerpts of Boise Highlights'      October issue.
Various mediums the senior utilizes in her creative process include gouache, watercolors, and a broad selection of oil paints. Nelson is especially fond of digital drawing.
"I like drawing digitally because there are endless styles and textures…to imitate watercolor, marker, or pastels," Nelson wrote. "It all depends on the mood…"
Nelson wrote that art impacts her life by allowing her to pour her emotions out by releasing stress or simply having fun with it. After a particularly stressful day, Nelson will turn to her utensils and illustrate whatever eases her mind. "I am more of an artist for myself. I like to draw to calm myself," the senior explained.
Nelson considers details and color to be the most important aspects in distinguishing different pieces. The miniscule details display complexity while colors convey the artist's choice behind every gradient, shading, and hue. From the numerous materials used to the way works are created and interpreted, Nelson gains a sense of tranquility and gratification as an artist, writing that, "Art is definitely a hidden yet powerful thing in my life."