Boise High: Where Songwriters Flourish
Boise High is filled with lots of talented individuals. The creativity and passion at Boise High is one of the things that makes it such a positive environment for artistically driven students. Students here are in an environment full of creative students, and that is because the students here strive to make Boise High a place where they can truly do what they love.  
Noah Etoka is a senior at Boise High who recently released his EP "denseboy". I sat down with Noah over google meet to ask him about his music and about Boise High's songwriter community. "As a kid I wrote a lot of stories and as I got older I wrote more poetry…. It just kind of made sense to start writing music." He told me when I asked him about how he got started writing music. 
The physical location of Boise High also plays an important role in the songwriting community here at Boise High according to Noah. "I think apart from just the culture of creativity and all these teachers that also foster music stuff, I think that physical location does help," he said. "I'd say [Boise High is] a pretty positive environment. I've met quite a few of the musicians and songwriters there, including in my music production class that I took. A lot of people were interested in it." You can find Noah on his social media platforms under "denseboy" and his EP "denseboy" on soundcloud. He is currently working on another project as well. 
While there are several factors that make Boise High an environment where songwriters can thrive, it's the students themselves that truly make Boise High a place where imagination and productivity unite to create an environment where creativity flourishes.
About the Contributor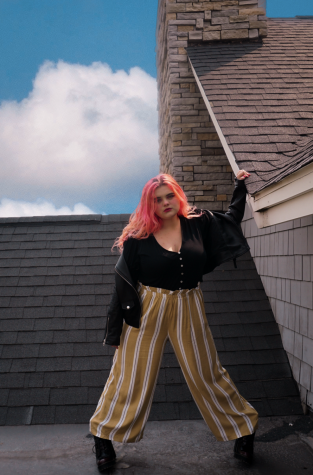 Havana Garrett, Editor-in-Chief
Havana Garrett is a senior at Boise High School with a passion for telling stories. She has been writing for the Boise High Newspaper since sophomore year...