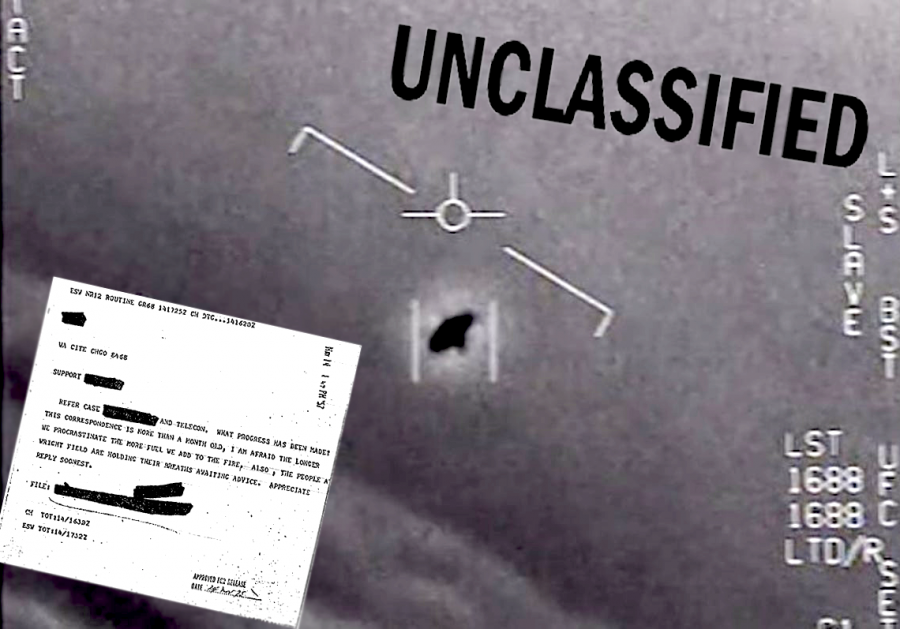 Via Department of Defense, Courtesy of The Black Vault, Compilation by Luiza Decenzi
Unidentified Flying Objects (UFOs) have long captivated the interest of the public on a global scale. These flying objects that cannot be explained or identified are often associated with extraterrestrial existence and conspiracy theories. More critically speaking, however, aerial phenomena pose a predominant threat to a country's national security and expose flaws within their protection and identification system. Several countries such as Brazil, Canada, and France have established investigations related to UFO sightings. By far, the United States surpasses them all, according to public information. 
In late December of 2020, former President Donald Trump signed a $2.3 trillion spending bill dubbed the Consolidated Appropriations Act, 2021. This legislation included a $900 billion Covid-19 stimulus relief along with a $1.4 trillion omnibus spending bill. 
This piece of legislation served several provisions, one of which was the Intelligence Authorization Act for Fiscal 2021 which, as reported by Oriana Pawlyk from Military.com,  "provides more resources toward investigation gathering and 'strengthening open source intelligence' collection among the agencies, according to a release from Florida Republican Sen. Marco Rubio, who introduced the bill in June."
Per the Committee comments in the report written by Rubio, "the Committee remains concerned that there is no unified, comprehensive process within the Federal Government for collecting and analyzing intelligence on unidentified aerial phenomena, despite the potential threat. The Committee understands that the relevant intelligence may be sensitive; nevertheless, the Committee finds that the information sharing and coordination across the Intelligence Community has been inconsistent, and this issue has lacked attention from senior leaders." 
The report stipulated a six months time limit, requesting information that pertains to any unidentified flying object that poses a threat to national security, "attributed to one or more foreign adversaries." 
Within a few weeks, thousands of documents, attested to be the full extent of the CIA's UFO records, were made accessible to the public. The reports are available in an online archive called the Black Vault. According to Live Science, this platform owned by John Greenewald Jr. contains declassified UFO records since the 1980s. 
"Some of the reports, including one about mysterious explosions in a Russian town and another with a first-hand account of a strange sighting of a flying object near Baku, the capital of Azerbaijan, are the sort of reads that you might expect to find in a science fiction novel rather than official government documents. But some of the documents are difficult to read, and what exactly they were used for is unclear. Greenewald told Vice's Motherboard that the intelligence agency put the documents together in an "outdated" format that makes it hard to parse the collection," Lauren Aratani reported for the Guardian.
The release of reports regarding Unidentified Aerial Phenomena marks a development in the field of public information and governmental transparency. However, it poses questions on the boundary between the public's right to know and the long lasting impact of declassified or unclassified information and national security.