A United Korea(?): How North Korea Became a Part of the 2018 Olympic Scene
Hang on for a minute...we're trying to find some more stories you might like.
In Sochi in 2014, it was the ongoing conflict in the Ukraine. In Rio in 2016, it was the Zika virus. Olympics are often plagued by background political and social issues, and the 2018 Olympics in Pyeongchang will be no different.
The Olympics have yet to begin, but already there is drama happening well before the Opening Ceremony. This time, the source of tension is the conflict between North and South Korea.  
For as long as the Olympics have been around, they have been a time where politics are put aside, and countries come together to compete united as one. This year, North and South Korea will not be an exception to that agreement. They will march together under one flag in the opening ceremony in Pyeongchang in February. Politics aside, this act of reconciliation, as well as the joint North-South Korea hockey team that is set to compete side-by-side, may seem like two nations are finally coming together as one.
Yet this is far from the reality of their relationship. Technically, the two nations are still at war with one another, with only a peace armistice keeping them from diverging into further conflict. They've been at odds with each other for as long as the countries have been separate, but recent hostility has intensified because of North Korea's continued unsolicited testing of nuclear warheads, despite strict messages of warning from South Korea and other countries around the world.
Why, after Kim Jong Un has caused widespread panic and terror throughout South Korea for many years, would they allow him to participate in the Olympics?
First and foremost, it shows that South Korea is willing to talk. And according to The Diplomat, a news site specializing in the Asian-Pacific part of the world, "North Korea's participation has the potential to drive peace initiatives and be a meaningful turning point in relations between the two Koreas."
South Korean president Moon Jae-in also weighed in on why the agreement was made, and according to Newsweek, he hoped that "eased relations between the two Koreas could lead to international discussions about nuclear conflict".
Another gain for South Korea will be the fact that North Korea will most certainly not make any provocative moves during the event, enabling what The Diplomat calls a "freeze-for-freeze deal", which means no conflict will be had on either side. Because it is extremely unlikely that North Korea will do anything during the Games, there will be a diminished likelihood that countries will boycott the games because of security concerns.
Further, this brought international publicity to the Games, always a welcome gift for any city hosting the Olympics.
While there is still much mystery as to what will happen on and off the slopes in this year's Olympics, there is no doubt that the Pyeongchang 2018 Olympics will be one to remember.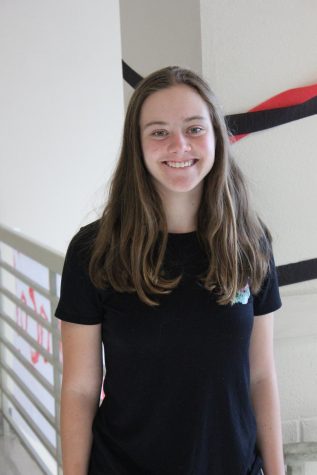 Sofi Serio, Editor-In-Chief
Sofi Serio is a senior and one of two editor-in-chiefs for the Boise Highlights staff of 2018-2019. She has been on the staff since her sophomore year,...