Valentines and Veterans
The Fun and Festive Party at the Veterans Administration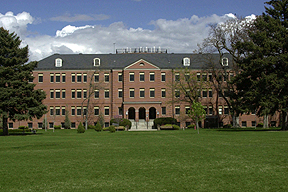 Hang on for a minute...we're trying to find some more stories you might like.
The Veterans Affairs Medical Center is an often overlooked part of the Boise community. Located at 500 Fort Street, The VAMC houses war veterans from southern Idaho and eastern Oregon, and gives them 24/7 care, kindness, and hospitality. The VA offers its veterans medical care, support, and, around the holidays, fun parties.
The Valentine's Day celebration at the VAMC has been going on for many years, and dozens of volunteers from the community eagerly write cards, decorate, set out food, converse with veterans, and help make the atmosphere more fun and loving. The fest was also a great opportunity for the families of the veterans to visit and spread the love.
The large event room within the VA was well-decorated, with pink and red hearts galore. On the tables were an abundant amount of student-made Valentine cards, with messages of gratitude and happiness. A man sung old-fashioned tunes, and near the end a student volunteer went up on stage to join him in a karaoke duet. A lively lady dressed as a pink-haired Cupid pranced from veteran to veteran spreading kind words and joy.
The veterans themselves were incredibly kind and charming, each individual enjoying themselves and sharing their fascinating stories with the volunteers who were eager to listen. One pleasant woman even teared up while reading one of the handmade cards, and another sweet veteran enthusiastically danced with his family.
Many of the volunteers were local students. Bryn Harris, a sophomore, shares her account of the party, "It was pretty fun! I think the vets had fun, too. I loved it, it was fun to meet these people and help make their Valentine's Day fun!"
The VAMC party was fun for everyone, from the veterans, to the VA staff, to the volunteers. It was a great opportunity to gain some perspective, as well as for one to step out of their comfort zone.
The Veterans Affairs Medical Center is always looking for volunteers and donors. To get involved with an amazing and valuable part of the North End community, visit or call the Voluntary Service Office at (208) 422-1176. To learn more about Veterans Affairs in Boise, check out the Boise VAMC website at https://www.boise.va.gov/.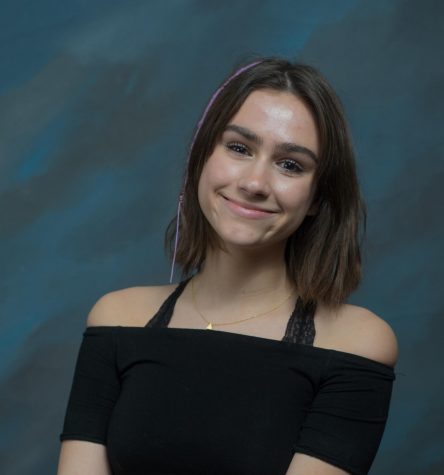 Claire O'Melia, Co-Social Media Editor, Reporter
Claire O'Melia has been an avid writer ever since she was a child, and her love of reading has fueled her passion for writing. As a sophomore, this is...