What Your Footwear Says About You
Hang on for a minute...we're trying to find some more stories you might like.
We all know that our shoes label us. We walk around, blithely unaware that passersby can take a glance down at our feet and learn everything they need to know. Find out what your shoes say about you- whether you like it or not.
Converse: "I just want to be like everybody else! Is that a crime?"
Vans: "Hey, at least I'm not wearing converse."
Doc Martens: "I want to come off as a tough person, but I am secretly afraid of hand-to-hand combat and I will only cause conflict on the internet. I like to read poetry, but have trouble understanding it."
Running shoes:  "Yeah, I run cross country. I can sprint fifteen miles up a mountain and not break a sweat. Get over it!"
Timberland boots: "I want to be Kanye West. Unfortunately, I'm a white dude from Meridian."
Chacos: "I'm going to wade around in the Boise River after school. I fall down pretty often, but I just laugh and get back up. I don't bathe as often as most people."
Birkenstocks: "I have a great relationship with my grandparents. I like granola in the mornings, but dried fruit is taking it too far.  Also, I am subconsciously expressing my need for a hug."
Uggs: "Ugh. I am stuck in a time loop of 2012."
Loafers: "I am a friendly guy, but I have hidden internal anger problems. I hate cat people."
Adidas: "Whenever I get a bad grade, I tell my teachers I have made-up diseases so they'll feel sorry for me. They never believe it."
Skechers: "I haven't accepted the fact that I am in high school. When I get angry, I stomp my feet, but they don't light up."
White New Balances: "I can cook up a couple of weenie or patties on the grill no problem."
Air Jordans: "I can't play basketball, but at least my parents have a lot of money."
Cowboy boots: "Yeeehaw!"
Crocs: "I want to be my dad."
Flip flops: "I slept through my alarm and cried a little bit in first period. I hope no one notices how weird my toes look."
Sperry's: "You know I had to do it to 'em."
Now you know who you are according to your shoes. There is nothing you can do about it, so wear those babies with pride!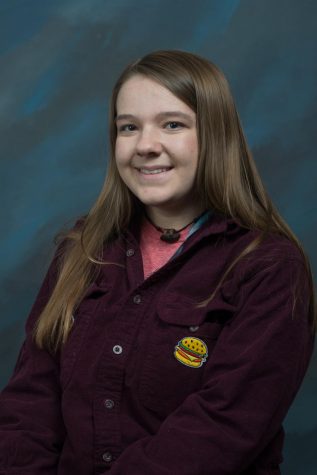 Georgia Udall, Reporter
Georgia Udall is a sophomore and has been enjoying her first semester as a part of the Boise Highlights team. Her love of writing began young, along with...