Freedom in The Waves
Hang on for a minute...we're trying to find some more stories you might like.
As the summer creeps closer everyone's thinking about breaking free of the homework and AP testing hell that is school. But once you're out what are you supposed to do to fill those 3 months of freedom? Why not the refreshing splash of water to dim the summers blaze.
Quinn's Pond:
In the past couple of years this pond has become increasingly popular among bosnians of all ages. With the additional pond recently attached along with new play structures and kid sections, Quinn's Pond now has a little something for everyone. If your fun pond experience is lacking the fun essentials, you can rent your fun water toys at Idaho River Sports right nextdoor. There's also a refreshing snow cone stand along with a unique hot dog set up. Whether it's kayaking, paddleboarding, or just splashing around, Quinn's Pond is a vast, watery funland (as long as you don't get ecoli).
The Natatorium:
Being one of the most popular pools in Boise, The Natatorium (Nat) holds a large hydrotube slide and a 12 foot deep diving board area. But drying off has never been more fun with vast grass areas surrounding the pool to picnic, chat and tan. You can bring your own food or stop on by the little snack filled shack with those good old spongebob popsicles and cheesy nachos. The Nat is a great old school hangout to splash around and have fun.
Boise River:
Missing a sibling? Can't find your friends? Been wandering around searching all day? Well, you'll probably find them at the river. The local Boise river is an increasingly popular hangout for all ages especially among adventurous teens. The river holds the greatest of possibilities over the summer such as, bridge jumping, rope swinging, and floating down the river. For the adrenaline junkies, jumping off the 50 foot bridges is where it's at. For the subtle risk takers try the occasional secret rope swings, delving you deep into the river. And if your just looking to bum out and relax, grab some friends, snacks and some tubes and float your way down our lovely boise river.
Boise Whitewater Park:
Across the Greenbelt from Quinn's Pond holds the glorious yet daunting whitewater park. Take your kayaks, paddle boards or wakeboards and fight your way out if the waters grip. If your thrive on sudden moves and escapes, the whitewater park is a thrilling push and pull of energetic water.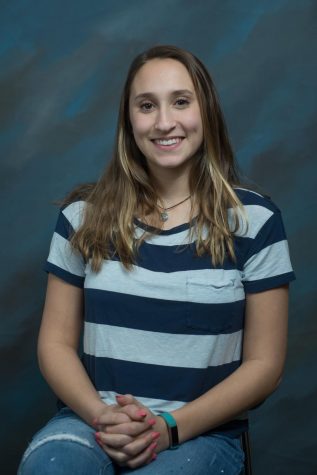 Izzy Fox, Reporter
Isabella Fox is a sophomore and is starting her first semester as a staff member on the Boise Highlights team. Ever since she was little her extreme love...