Bump 'n Boogie
Hang on for a minute...we're trying to find some more stories you might like.
This year, local youths are hosting a fun new event, titled, "Bump 'n Boogie." This novel event will feature music, art, films, written works, photography, dance, and even yoga, led and created by young adults, ranging from junior high to college age. The event is for youth, but is open to other members of the Boise community. Bump 'n Boogie will take place at Jack's Urban Meeting Place (JUMP), in downtown Boise at 9th and Myrtle, on June 2nd.
"What does it mean to be young?" is the central theme of the showcase, with many different answers incorporated into the products.
Music will be one of the main features, with many local bands and artists performing. Acts include Minor Paradox, Hayden McCandless, Emma Leibow, Chloe Ponder, Old Man's Car, King Flex, Seth Nims, Rylee C Amick, and Eden Cook and Ambryn Fortier. The acts will perform on the 5th floor of JUMP.
Art will be another highlight; paintings, ceramics, and even jewelry will be displayed. Featured artists include Raven Goldy, Tess Baxter, Claire Manning, Carly Hanna, Amelia Franz, Alex Whiting, Indigo Blauch-Chappell, Ariana Borzea, Charlie DeMaria, Colette Raptosh, and Jessica Reid. The art will be displayed in the main plaza of JUMP, and in a gallery room as well.
Short films will be featured, made by local creators. Sarah Smith and Ethan Carnahan will leave the audiences in awe with their pieces, and will inspire answers to the theme of "youth."
Photography is one of the elements of Bump 'n Boogie, with photographers from the Boise region sharing their prints. The talented photographers who will show their work are Anna Billings, Aurora Moore, Micheal Popa, Jessie Taylor, Anna Kochaver, and Devon Smith.
Written works, including short stories and poems will be shared. The featured writers are Dylan Richmond and Hailey Michelle Brennan, whose pieces will be in response to the central theme.
Sismo Dance will perform their fun moves throughout the day, as the audience "boogies" along too.
Yoga classes will be led by Boise students Annabelle Terry and Acey Norris. No matter how old you are, or how much experience you have, everyone is invited to the free classes led by the talented youth yogis.
Bump 'n Boogie, on June 2nd at JUMP, will be an incredible experience for all members of the Boise community. To get involved or learn more, visit bumpnboogie.wordpress.com, or follow the event on social media at @bumpnboogie.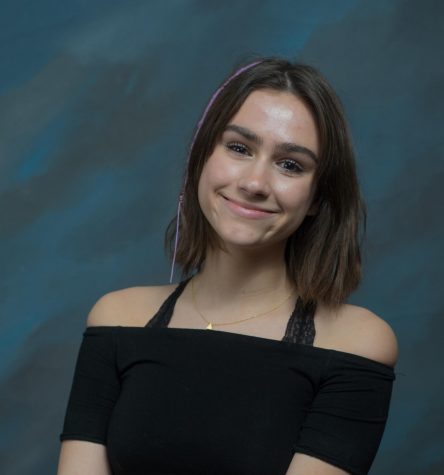 Claire O'Melia, Co-Social Media Editor, Reporter
Claire O'Melia has been an avid writer ever since she was a child, and her love of reading has fueled her passion for writing. As a sophomore, this is...