BHS: The Pinnacle of Boise's High Schools
Hang on for a minute...we're trying to find some more stories you might like.
A new school year presents itself on a massive platter of opportunities: There's a complex assortment of classes, varying in difficulty and material, a fresh selection of extra-curriculars to partake in, and a bunch of new faces to know and befriend. It's a recipe for a high school experience riddled with difficulties, mistakes, learning from those mistakes, improvement, accomplishments, and of course, laughter.
For Sammy Barnett, one option particularly stood out/seemed particularly appealing: Transferring to a different high school. Barnett attended Capital High School as a sophomore, and chose to switch to Boise High School for junior year.
When asked about what factors prompted Barnett to transfer, she responded that a big part of it was peer interaction and support.
"I had friends there [at Capital]…while here I have more of a peer group…a group that I know will always have my back."
In addition to having a friend group that's more solid, Barnett also mentioned the safer environment Boise High offers in comparison to Capital.
"I feel more accepted about who I am. I feel more proud to be me." Barnett said.
Another student transferring from Capital, Sophia Hurley, also talks about the security she feels at Boise High.
"Everybody I've met, the teachers and students and staff are all friendly and willing to help…"
Additionally, Hurley enjoys the location of the high school, where she has the opportunity to explore downtown Boise more than ever.
Entering a completely new environment can be tough. Despite the at-first confusing layout of the high school, and only knowing a few selected individuals, Barnett and Hurley have been content with their decision of transferring to Boise High. Both have also acknowledged the genuine compassion openly shown for the everyone in the community.
Barnett says she wants to look back on her high school experience knowing she did everything she could to ensure it was successful, which includes transferring high schools.
"What defines a high school experience is the way you present it, and the way you lead it because at the end…you're the one who makes the choices." Barnett stated.
For Hurley, school has always been a place of struggle, both academically and socially. Hurley considered this change of environment as both a fresh start at new school and a better life, saying,
"I want to look back on the fun I had in high school. Making friends…overcoming difficult times…and realizing that everything will always be okay."
We're blessed as a school to have such a naturally welcoming student body, and pledge to continue involving every student in the city of Boise in that manner. Welcome to Boise High, transfers!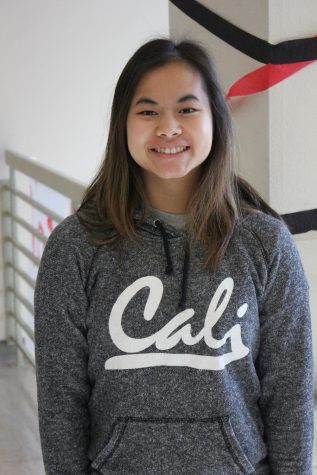 Callie Rice, Reporter
I am a junior at Boise High, and this is my first year on the Boise Highlights staff. I spend most of my time at gymnastics practice - a sport I've kept...