America's Most Haunted
Summer may be the season for road trips, but the month of October is the season of haunted houses. Have you ever thought to bring the two together? McKamey Manor, located in Nashville Tennessee and Huntsville Alabama, arguably the scariest haunted house in America, is a good place to start. Complete with a 40 page, 3-4 hour waiver process, the 'extreme haunt' is sure to bring you to tears.
If you wish to start your road trip off locally, you need go no further than Caldwell. Idaho's local haunted experience, Haunted World, may be nothing compared to the McKamey Manor, but is sure to give you a fright nevertheless. "I really like scary things, they intrigue me I guess, I am actually scared easily but i'm kinda addicted to scary stuff." Emma Dougherty, a Boise High Junior, when asked what prompted her to visit the Haunted World.
If you're looking for a less local haunting encounter to start off your road trip, a good place to start is the east coast. Home too the corrupted Salem witch trials and a plethora of revolutionary war rebel ghosts, there's definitely no shortage of haunted houses on the eastern coast. Take a visit to the Eastern State Penitentiary, a retired Pennsylvania prison that once held Al Capone refashioned into a haunted house tour designed behind bars. On top of an impressive stage production, the penitentiary is said to be flooded with the souls who died behind bars. That's a bit of a step up from the Idaho State Penitentiary.
As you continue your road trip, consider booking a stay at Longfellow's Wayside Inn, located in Sudbury, Massachusetts. The oldest operating inn, in the US today, it has a fabricated history with engineer Henry Ford and poet Henry Wadsworth Longfellow, and not to mention, the Wayside Inn Ghost. Dying of a broken heart, Jerusha Howe is said to be roaming her old room #9 to this day.
If you tire of the east coast's historical hauntings, take a drive down south- there are no shortage of haunting experiences in the southern states. In Alabama, the Ax Mortis or "Castle of Death" is just one of many popular haunted houses. Georgia holds its own in the haunted world with Netherworld in Atlanta, a self guided haunted walk through tour, often referenced when you google "Scariest Haunted Houses in America."
The west coast is not to be forgotten. California is home to numerous paranormal experiences, including Mckamey Manor before it was moved to Tennessee and Alabama. It also houses the Winchester House in San Jose. 24,000 square feet and built with a price tag of $71 million by Sara Winchester, the mysterious home has attracted 12 million guests since 1932. Was Sara prompted to build it by ghosts? Take a visit to find out for yourself.
Keeping in mind that Haunted World is only one haunted house of thousands in the country, next time you drive out to Haunted World, think about starting your very own haunted road trip!
About the Writer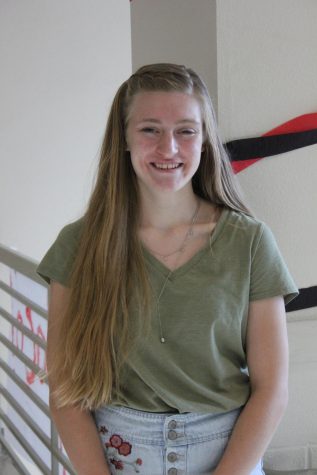 McKenna Johnson, Editor in Chief
McKenna Johnson is a current junior and enjoying her first year as part of the Boise Highlights team. Ever since she can remember, writing has been her...