New Athletic Leadership
Hang on for a minute...we're trying to find some more stories you might like.
At Boise High many things have changed this year. like our new Athletic Director. The new wise athletic director is Brian Barbara. As the new athletic director, Barbara will focus on supporting smaller sports at our school. This can make a big impact in our overall school spirit and is super uplifting to our peers who work hard to be on those teams. It's our duty as students of Boise High School to be supportive of each other and honor those that work hard to represent us. This doesn't mean don't show up to popular games, like basketball and football, it just means to be more attentive to the other sports that we play in. Show up to a swim meet, cheer at a dance competition, and get loud at the hockey games. Because only together, are we brave.
So far, Barbara says he is proud of his student athletes for not only being incredibly strong athletes, but for doing  so well in school. He is very excited about the years to come because of better equipment and new fields that will bring all the different sports teams together in one area.
He does have future plans for the new athletic complex while the new building is still being built. He told me the gym will be open in 6 months so the spring time sports will get to have their fun before summer. I asked him how he feels about foreign exchange students playing sports with a bunch of strangers.
He said "It was a great way for those exchange students to find a friend or to open themselves up to new things or new people." I asked him if he had any trouble with any athletes yet and he replied, "All students have been having good sportsmanship on and off the field." Brian Barbara is really going to make things exciting for the athlete side of things and he is also a good golf player can't wait until he can take action.
When interviewing Alex O. on what it's like to be a leader for the football team, he told me that he wasn't necessarily the team captain. He does try to help out the younger boys to give them advice and positive motivation.
He plays hard and gives 100% on the football field to set a good example. He also tries to find future leaders who are showing great potential of good positive vibes.
He said that last year's captain saw leadership in him and showed him the ways of being a captain. He claims: "Being a leader is not an easy job, you need to be at practice, look out for the ones in need and etc."
Sometimes he has to lift the teams spirits if they are tired or have downed by a player or coach. He tries to stop any bullying that goes on during the day because it keeps everyone positive. Alex is a great example of a student leader of Boise Braves.    
About the Writer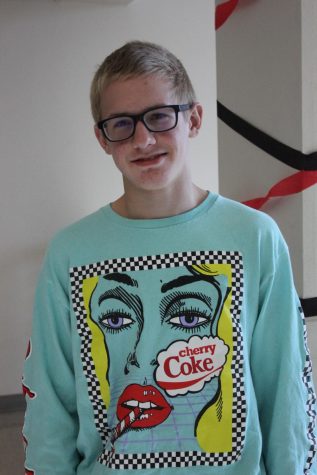 Richard Bain, Reporter
I am a junior at Boise High School. I am usually neutral when it comes to political problems. I like to go mountain biking and I am a state placer in wrestling....