Boise's XC Team is Running into the National Spotlight
Our very own Boise High Girls Cross Country team has found immense success in their current season. With both junior varsity and varsity teams placing top three in every race they have entered so far, the team has recieved national recognition in the running community.
The team began turning heads at the Bob Firman Invitational. It was the first time an Idaho team had won the race since the early 2000s. The incredible talent level present at the race added to the excitement of the win. "We competed against really big teams like Great Oak which is number one in the nation right now. Then we beat them, which was crazy!" explains Junior and member of the Girls XC Varsity Team, Mary Kate Bender.
From then on the girls varsity team consistently placed first in every race that they entered. Running forums began contacting the girls varsity coach, Aaron Olswanger, with interests of interviewing him about the team's recent successes. Soon the small Idaho team was ranked sixth in the nation, but Coach Olswanger claims that the recent success has nothing to do with any drastic change. "I wouldn't say we're doing anything differently [in training compared to previous seasons]. I think that our development is where it should be and so everyone is getting better and everyone has bought in […] We just continue to build and build and build," he says.
  A good team energy is something that was repeatedly mentioned by team members. "At the beginning of the year we all set personal goals that he [Coach Olswanger] really helps us to reach. The recent success has been exciting and a huge motivator, but we are all pretty self motivated," Bender explains. The coaches agree and note that upperclassmen have helped cultivate this energy. "The culture is great, from freshman all the way to seniors. The seniors have really set the tone the last three years." confirms Olswanger.
The team is focusing on personal development and taking it one race at a time. Placing third at regionals the team recieced a bid for nationals.
Our Boise High Girls placed tenth over all at the Nike National compeition. Racing against the top teams in the nation, BHS held its own against the twenty-two teams competing. With an incredible season under their belt, the Girls XC team is ready to take next season by storm.
About the Writer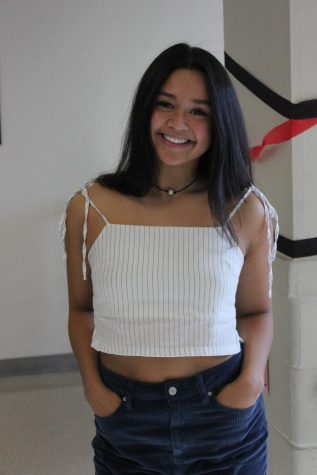 Lauren Lafrades, Editor in Chief
Lauren Lafrades is a Senior at Boise High. This is her third year as part of the Boise Highlights Team. As Editor-In-Chief for her second year, Lauren...