Midterm Elections: Young Voters Making a Difference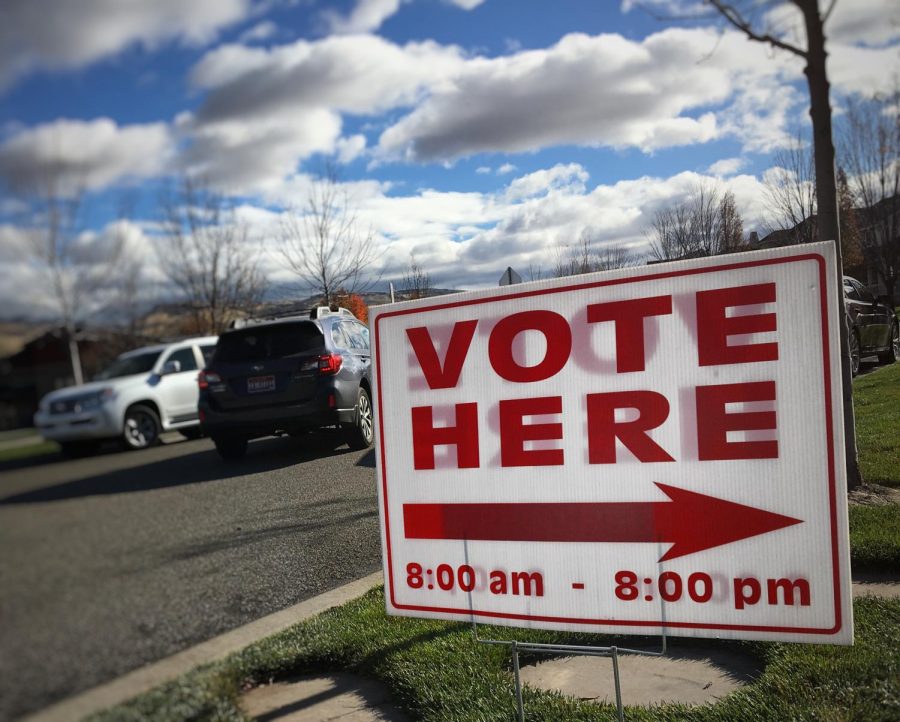 "You won't vote," taunts the condescending, white, elderly man, smirking into the camera. Another senior citizen – a woman this time – shakes her head in contempt, eyebrows raised saying, "You young people never do." A feeling of irritation, resentment, washes over a Millennial as the video shows one elder person after another declaring, "But I do."
That changed this November when Millennials turned out to vote.
Published by ACRONYM on YouTube, "Don't Vote: A Knock the Vote PSA" (Public Service Announcement) was shared to Facebook, Instagram, and other social sites pushing young people to vote.
Over the decades, young adults – individuals typically aged 18 to 29 – tend to have a lower voter turnout compared to older Americans. This was especially prominent in the 2014 midterms when less than 20% of young voters actually voted.
The 2018 midterm was an election of firsts – first Native American, black, Latina, LGBTQ+ representatives to be elected and have the opportunity to serve in our government. The result allowed Democrats to take back the House, but the GOP maintained control of the Senate.
According to The Atlantic, over 3.3 million young voters cast their vote early this year, a 188 percent increase compared to 2014. Data suggests early voting increased for all groups, and over 47% of eligible Americans cast their ballots.
National Voter Registration Day found that America gained around 800,000 new voters in 2018. Among this number was Lindsey Habig, a Boise High senior, who described the voting process as relaxing and overall, "a pretty good experience."
Habig said being educated on the issues that need to be resolved "…is important  …in being able to figure out how to approach the midterms, and who to vote for and why."
When asked how she keeps up with current events, Habig responded, "I am a big fan of NPR, and I listen to a lot of NPR podcasts." With the abundance of credible news sources, whether it's a national organization such as NPR, or more locally based – The Idaho Statesman – collecting Idaho related facts and data on who's running for local offices and their positions was simple.
"I see it [voting] as a civic responsibility, and it's also a great privilege." Habig said, expressing the importance of one's right to vote. She mentions the people who don't have this privilege are still affected by the laws made by their elected representatives.
The midterms are over, but voting is just one way we exercise our freedoms. As the leaders we elected step forward to address the troubling issues Americans faces today, actively using our voices and listening to what others have to say can make the greatest difference.
About the Contributor
Callie Rice, Managing Editor
I am a senior at Boise High, and this is my second year on the Boise Highlights staff. Cats are my favorite animal, and I volunteer at a cat shelter to...