The Influence of Award Shows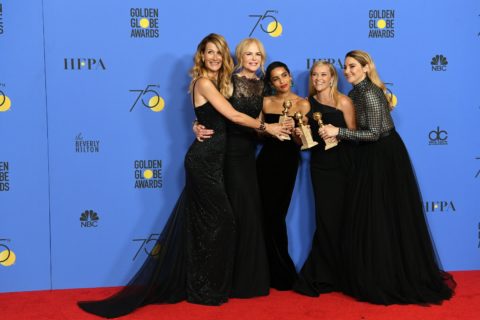 Hang on for a minute...we're trying to find some more stories you might like.
'Tis the season of Award Shows. From The Grammys to The Golden Globes, there are loads of different types of award shows, but, why are these shows so important?
The recent generations have changed the world. We have made changes in technology and entertainment.
We have developed an interest in fame and favor. Award Shows give a platform for recognition and a chance for change; not just in Hollywood, but everywhere around the world. They are how we define entertainment.
With shows focusing around music like the Grammys, to award shows admiring actors and actresses like the Emmys, award shows have given actors, directors, musicians (you name it!) the recognition they deserve.
Recently, award shows have been revolving around more than entertainment. They are giving platforms to politics and human rights. The 2018 Golden Globes helped acclaim recognition towards the "Times Up" and the "Me Too" movement. These campaigns aim to recognize and support victims of sexual assault.
After Hollywood's shock of the sexual assault allegations involving Harvey Weinstein, they want to secure a safe and encouraging platform for these assault victims to have a voice and share their stories. Most celebrities and attendants of the 2018 Golden Globes showed their support by dressing in all black and flaunting their "Times Up" stickers.
From the publicity of the 2018 Golden Globes, the Times Up campaign has raised over 22 million dollars, including 750,000 dollars of that sum being donated to their 18 outreach grants.
"Those grants help people learn about their rights and what resources are out there," says Sharyn Tejani, the director of the legal defense fund for Times Up. For the upcoming 2019 Golden Globe Awards, Times Up supporters were seen wearing red ribbons and hope to raise more awareness for sexual assault.
Within past years, award shows have given people of color a chance to speak out. In 2000, actress Halle Berry was the first black woman to win 'Best Actress' Oscar. "This moment is so much bigger than me. It's for every nameless, faceless woman of color that now has a chance because this door tonight has been opened," as Halle puts it. The winning of this award paved a way for many people of color in the movie industry.
The 2019 Grammy and Oscar nominations included the game changing Black Panther movie. Black Panther sparked conversation all over the internet. With nearly an all black cast, this movie celebrates black culture and is the first of its kind to be nominated at the 91st Oscars.
The soundtrack Black Panther:The Album produced by Kendrick Lamar, which also includes black singer/songwriters, has already earned eight Grammy nominations this year.
Crazy Rich Asians has been a part of groundbreaking racial representation as well. It is the first movie in 25 years that has included an all Asian cast, and have hit 238.5 million dollars in box office sales.
This movie is a great display of the long time coming Asian-American representation, and is a very brilliant way to take a look inside a different culture. Crazy Rich Asians has been nominated for many Golden Globes, Oscar and Critic's Choice awards.
Award shows are a platform for people to make a change in the world. They have given a voice towards the representation of minorities and will continue to make a change within Hollywood and the rest of the world.