Diversity Within Democratic Candidates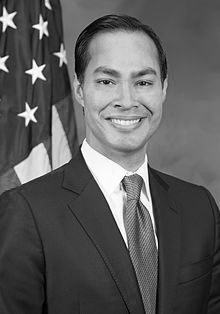 The next presidential race is fast approaching. Since Republican candidate Donald Trump announced he would run in the 2020 election the day he was inaugurated, 14 other candidates have announced their plans to run, 10 of them democrats. But who are these Democratic candidates we could very soon be casting our ballot for?
Faith Wargo, a BHS Junior and self proclaimed Democrat, has taken it upon herself to start thinking about election candidates early. "For the candidates I would honestly be rooting for Bernie [Sanders]. I think he has some very great ideals and changes for this country to make out country's politics much better."
While it is true Sanders is running again next year, he is not the only Democrat to test his luck in 2020.
Boise students, it's time to start thinking about voting in the near future. Start here by learning more about some of the lesser known 2020 Democratic presidential candidates. "I think a Democratic candidate would be beneficial to our country," Wargo reinforces.
Politico.com has already declared that the 2020 race is the 'most diverse in history', including 5 women, multiple ethnicities and differing religious views. It appears we are straying from the stereotypical close minded white men running our country.
One of the more unique presidential candidates is Marianne Williamson.
Williamson is perhaps most relatable to young people, and those who follow the growing 'go with the flow' spiritual trend of the 21st century.
Her platform is centered around "seeking a higher wisdom." This higher wisdom's purpose is to awaken citizens, uplift our hearts and minds, and ultimately feel proud of our democracy again. Her motivational and unique political message is certain to attract attention more than typical 'by the book' candidates.
US senator from Minnesota, Amy Klobuchar, announced her plans to run for president this February. You might recognize the name Klobuchar from Brett Kavanaugh's confirmation hearings- she became a 'Democratic hero,' according to the New York Times, for her cold and 'stern' questioning during Kavanaugh's hearing. At her campaign website, she writes "I'm running because I believe we can be a nation governed not by chaos — but from opportunity." Klobuchar certainly is grasping her opportunity and ready to make it a reality.
Another name you might recognize planning to appear on the ballot next November is Julian Castro. Castro visited BSU last month at an event organized by Boise State's own Young Democrats.
It was part of his oath to visit all 50 states leading up to the election- coming from a routinely neglected state, Castro has made it his mission to give a voice to everyone in America and neglect no one. "As President, I want to ensure that America's future is one where every person gets the chance they deserve and the opportunity they need to thrive," is one of the first things you will read on his website.
Wide eyed and optimistic, Castro has spent his life dedicating himself to public service and is prepared to continue as president.
Bringing back the idea of diversity, Castro is the only latino candidate so far to throw his hat in the ring. Tulsi Gabbard, the first Hindu and American Samoan member of Congress announced her plan to run for president this past January. Gabbard is a member of the Hawaiian Army National Guard and an Iraq War veteran.
She challenges Trump's handling of North Korea nuclear threats, and isn't afraid to call out the "crony capitalism" system we live in. Gabbard has fought her way to the top, and is just beginning her presidential campaign. It is clear we can expect great things from Gabbard in the future.
While there are numerous other Democrats worth mentioning, these individuals offer a glimpse of what we can expect for the democratic platform of the 2020 election. Reform, acceptance, and spirituality, just to name a few.
Remember that while the election seems eons away at the moment, it will be here before you know it. Democrats and non Democrats alike, stay informed and up to date with possible presidential candidates. "Students should stayed informed to help them make the conscious decision that they believe will help the country," says Wargo. The future will soon be in our hands, we must make the best of it.