Spring Sports Preview
Boise High spring sports are starting, but what are they? This season, baseball, softball, track and field, golf, boys and girls lacrosse, ultimate frisbee and tennis will hit the courts, field and track. Although there are many spring sports, games and meets are often a lot less popular than fall and winter sports like football and basketball.
Within the school we sometimes glance over our track and field team. This year, this team  is looking to follow their sister sport (Cross Country) to not only win state, but become the powerhouse that they have  always been known as. Both JV and Varsity teams are training hard and looking forward to state bids. This is one of the more played sports at Boise High, the team has 180 athletes, and it shows. We have one of the biggest track and field teams in the state.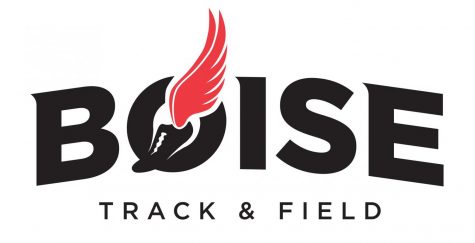 One of the few non sanctioned spring sports taking place this season is Ultimate Frisbee, but that doesn't stop them from being one of the best high school teams in Idaho.
Last year, the team came in second at state, losing to Rocky Mountain High School with a score of 13-1.The defeat was devastating, but this year they are stronger than ever.
Their head coaches, Patrick Benson and Josh Jordan are hoping to lead a strong team this year. The best part of this sport is that it is one of few mixed gendered sports in the state. In the past few years, lacrosse has begun to take shape at Boise High. In fact, lacrosse has not only taken Boise by storm but also the U.S, as it's quickly becoming the fastest growing sport in the country.
Our  boys and girls lacrosse teams are one of the best in the valley, but unfortunately are are not a sanctioned sport. Much like swimming, it is a up and coming sport across the valley, even drawing the attention of several colleges who have provided athletes with athletic opportunities beyond high school. This means that the sport could be considered for sanctioning in Idaho athletics in the next couple of yeard.
This year, lacrosse  games will  take place on  the same field BSU uses for lacrosse. The boy's coach Tate Price was a three time state winner at the high school level in Colorado, and later went on to play at CU where he was named as an All-Conference player for two years. He eventually earned All-American status as a senior and  would later go on to play four years in the Professional Indoor Lacrosse league for the Minnesota Storms.
     With all the sports at Boise, we often forget about softball, one of the less watched sports. The softball team has been getting stronger and stronger throughout the past couple of years and has gained tons of new players. The softball team will be defending their 2017-2018 state title with their first game against rival softball team Borah High School on March 2nd. The team will be lead by seniors Anna Atkins, Karsyn Zaragoza, Revi Brown, Saylianna Palmer, Sydney Davis, and Taiana Round who will try to take a second state title.
You can catch one of their games at the Cove, otherwise known as the former BSU softball field behind the VA off Fort St.
Elliot Blais is a varsity baseball athlete and a veteran player who has played baseball  for more than 9 years. When asked if there are any academic challenges  to being a varsity athlete, he responded that, "there aren't as many as one may think. It just means that I have less time, but I think I've got it down on lock".  Because he is heavily involved in baseball, he knows a lot about baseball team rivals.
Boise and Timberline have a bit of a rivalry after the schools separated in the 90's. The two summer clubs that used to play each other before Boise High had a baseball team morphed into the teams we have now, with Timberline being home to the Gems and Boise home to the Seminoles. Elliott believes that, "Baseball is a way of life and it's not true that athletes pick on baseball for not being a 'so' called sport."
The brightest of all spring sports is tennis, and this is quite literally the case because of the bright neon yellow balls used on the green court.
The Braves tennis team will be hitting the courts for their first game on March 7th at Bishop Kelly. Tennis had a strong 2018 season with the boys coming in 3rd and the girls 2nd in state. The team has some big shoes to fill this year, but there are still several returning players this year.  Keep a look out for those new varsity athletes this year.
The spring sports this year will be making a big impact this season and it will be exciting to see how all the sports will do. Come out for the teams and show your Brave spirit. Good luck goes out to all of the spring athletes and teams.
About the Contributor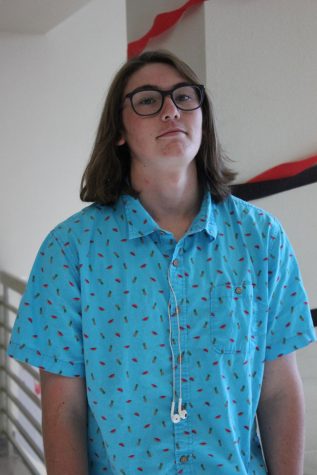 Drew Beckett, Reporter
Drew Beckett will be entering his junior year at Boise High School and will be a second year reporter for the Boise Highlights staff, he is looking forward...