Battle of the Beans: A Look at Boise's Coffee Shops
Our little corner in the grand state of Idaho has had a fairly large increase in homegrown businesses over the last few years. Businesses such as North End Pizza, Even Stevens, and Chip have all been recently established in Boise, along with those, coffee shops and roasters have made their start in our community.
As high school drains us, coffee is much needed in our everyday lives. Whether it's before school to help us get through the day, or to give us a little extra energy to finish that Cold War essay you've been putting off, coffee is always there when you need it. So where can you get this remarkable substance?
There is a multitude of local coffee shops in Boise providing varying degrees of quality, both in their coffee and atmosphere. Let's take a look at some of those.
Caffeina Roasting Company, located on State and Collister, provides their audience with a rustic mood, while taking pride in roasting their coffee beans in store. In talking with Kris Price, co-owner of the establishment, it became apparent that the shop is around to serve good coffee. They have a real passion for brewing and serving tasteful coffee. Their integrated verticality in terms of how they gather their ingredients is proof of that. They have an in-house bakery that provides pastries of all sorts, as well as an especially unique espresso blend.
Caffeina is a coffeehouse driven by passion. Their in-house coffee roasting methods, and their integration of other craft cultures, such as Kombucha and Craft Beer, are further proof of that. Caffeina aims to provide an atmospheric experience in the form of cultured coffee, in-house passion projects, and exceptional conversation.
They also provide an open, welcoming aesthetic, avoiding the stuffy nature that other establishments are commonly afflicted with.
Newly established, Hyde Perk Coffee House located in Hyde Park is walking distance for many Boise High students provides an 'at home" vibe while being a family run business. Their website reads: "Hyde Perk isn't just a coffee shop, it's a part of the North End community…a place for you, your friends and family to meet, talk, laugh, share and connect with each other…and even people you've never met. This really is a place where everybody knows your name."
Their coffee roaster, Waverleys, is based out of Spokane and have been in partnership with the owners of Hyde Perk for 14 years. "We have built a great friendship with Brian, and him and his wife have become family to us! He puts all of his heart and passion into roasting, which is definitely why our coffee comes out so delicious!" Staff member, Peyton Bjornson says. Hyde Perk is an awesome way to relax with a homey vibe and great coffee!
There is an abundance of quality coffee shops in Boise. These coffeehouses are all here to serve our community, but most of all they just love making coffee. So go and grab a cup of coffee sometime, and enjoy the atmosphere of these local hot spots.
About the Contributor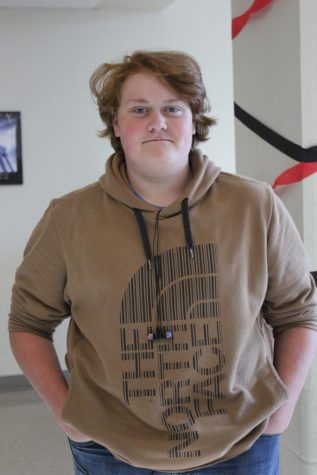 Parker Winn, Reporter
Parker Winn is a Sophomore at Boise High this year, he loves writing compelling, quizzical, and most of all interesting articles and stories. He enjoys...