Treefort Wrapped Up
Hang on for a minute...we're trying to find some more stories you might like.
Each year, Treefort brings hundreds of artists to Boise. Among those are some of the most recognizable acts, indie/underground favorites, and local heroes. Everyone, of course, has their preferences when it comes to music, and Treefort has something for everybody- something that bigger festivals can't always say for themselves.
Treefort this year had some of the most important acts in music. With everything from hometown heroes and indie archives to popular hip-hop, modern rhythm and blues artists, the fest had just about everything.
Some of the favorites this year were Vince Staples, Toro Y Moi, Rubblebucket, Caroline Rose, and of course, hometown heroes: Built to Spill. No genre was undercut or over-saturated, no band was overshadowed, and the few acts that had to cancel had their gigs filled up with other deserving acts.
Local bands were more popular than ever, and praise ran rampant as new bands were discovered for the first time. Local acts, new and old, were all present, truly serving as the lifeline of Treefort. Scenester and music fan Cam Elgart of local band 'The Phets' gave me a little insight into what Treefort is like for the community and and local acts alike. "Treefort was an incredible experience for The Phets," he said. "We increasingly enjoyed each night as Treefort progressed."
The Phets are three high school friends who formed a band, just like anybody else, through common interest and similar music tastes. The power pop trio enjoyed a huge array of bands, specifically citing to me the likes of Naked Giants, Rubblebucket, And And And, as well as the Bright Light Social Hour. Thanks to the growing size of Treefort, new acts have joined the fray each year since its inception in 2012, and there's no signs of stopping now.
The El Korah Shrine had some of the best acts this year, and along with the main stage and other local venues, it's natural to get excited for the years to come. Excitement for Treefort is something that starts as soon as the last years festival ends. Certainly there's no difference this year, as the excitement for Treefort 2020 is already mounting.
The local music scene of Boise is surprisingly active for a relatively small city. Bands like The Phets make sure of that, with energetic shows and active listeners.  There's hope that soon Treefort will be the place for local acts to find their following, and that's a real good sign for music and musicianship as a whole. Check out The Phets EP "Dark Again", out June 1st, 2019.  
Boise has open arms for all things music, so make sure to take advantage of that. Get involved in the local scene, go to shows, support bands and artists, and remember to love music.
About the Contributors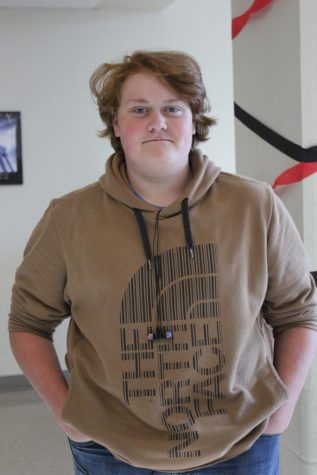 Parker Winn, Reporter
Parker Winn is a Sophomore at Boise High this year, he loves writing compelling, quizzical, and most of all interesting articles and stories. He enjoys...