Peer Support at Boise High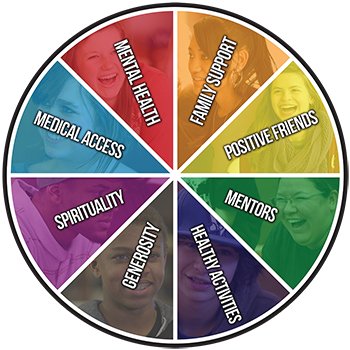 From Sources of Strength, to the Brave Empowerment Network, to peer mentoring classes and everything in between, Boise High is a leader in high school peer support communities nationwide. Our supportive student body and numerous opportunities allow students the chance to get help or give help to their fellow classmates, a more effective form of support than often provided by faculty. Students understand students, so it makes sense that we give students every chance to support each other, in and out of the classroom.
Sources of Strength, as advertised on their website, is "A best practice youth suicide prevention project designed to harness the power of peer social networks to change unhealthy norms and culture, ultimately preventing suicide, bullying, and substance abuse." At Boise High, our chapter aims to do exactly that. Marissa Shalz, a new and active member of Sources of Strength, discussed with me what exactly Sources of Strength at Boise High is all about. "Sources of Strength is just a club that's just based around peer support and for people who are struggling with friendships or school or family and home life, that they can come and feel supported." They are very active in the BHS community. For example, "One group is doing a Zen Den thing, where kids can go once a week to relax," says Shalz. To get involved, you can talk to Ms. Showalter, or talk to students Leah Curtis, Camden Mullens or anyone else involved in sources of strength already. Get involved, lead an activity, and support you fellow classmates.
Another peer support group at BHS is BEN, the Brave Empowerment Network. You may have heard about Brave of the Week nominations, or even been nominated yourself. However, they do so much more than that. "We are a class, and we just try to brainstorm ideas to bring the community together, and try to do things that will help Boise High," says Chloe Hendrix. You don't have to be in the class to get involved, Hendrix mentions. "We have a club that meets every other Tuesday, and anyone is welcome to join." They hold multiple drives, such as the burrito drive and hot chocolate drive, and are currently planning their upcoming cultural festival. If you are looking for last min ways to fill up your next year class schedule and have a passion for bettering BHS, consider BEN for your 4th period class next year.  
Another class period opportunity is the Peer Tutoring class. For one class period, students can spend time mentoring and helping other students involved in the special education program. Ella Thompson, a BHS junior in the class, loves the feeling of helping students who need it most. Thompson explains how peer mentoring bridges the gap between students in special education and the rest of the student body, saying "It unites people." Its a class all about supporting peers. "Your just supporting them and giving them help, but as a student, a peer. It's not authority telling you what them what to do," she says.  "It's such as cool experience and i've meet so many awesome people," Thompson exclaims. If this class interests you, discuss with you counselor the possibility of becoming a peer tutor next year.
We often take advantage of our excellent peer support community at BHS. Don't let these wonderful opportunities pass you by.