Athletes of the Month
Boise High sports are a celebrated part of our culture and because of that we need to recognize our athletes.
Some athletes at Boise High like kings and queens, but others who are just as impressive, go unrecognized.
This month we highlight athletes of spring sports. Thse sports are often overlooked in the in the end of year bustle, but they are deserving our recognition and attention.
This month's athletes are Nick Gabelman representing tennis, Hope Shimatsu playing for the varsity softball team, Sam Centeno on the Braves lacrosse team, Olivia Gregg the 'Ultimate' athlete,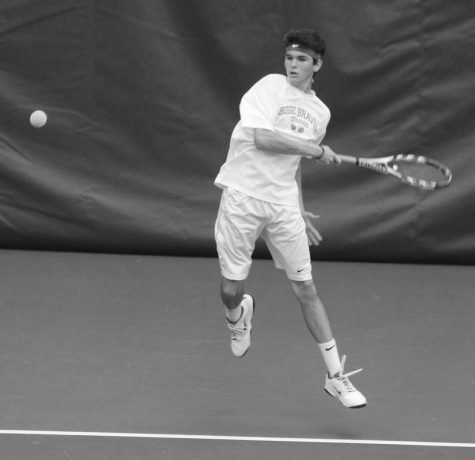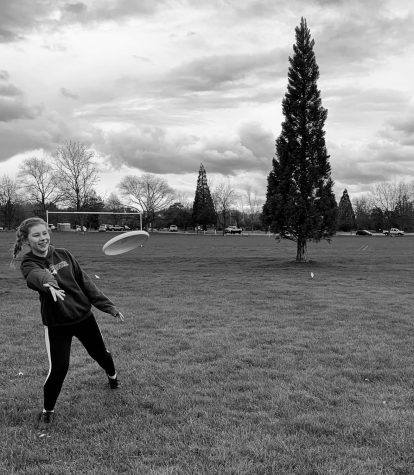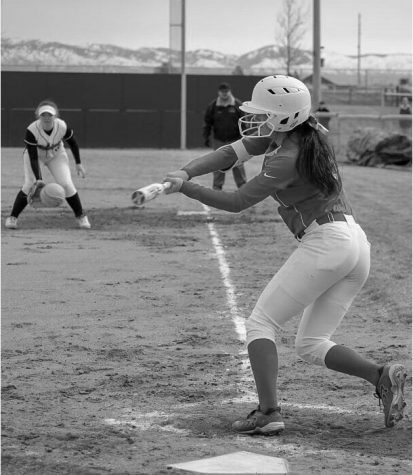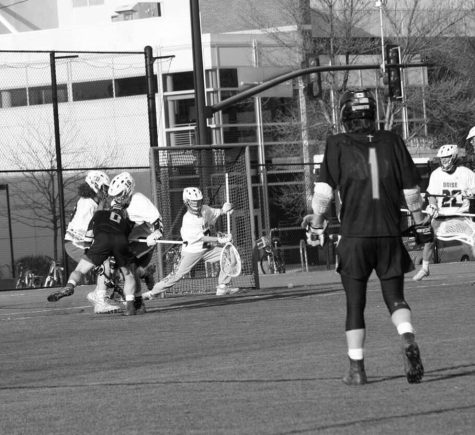 These athletes have all made an incredible impact in their respective sports this month leading their teams through wins and putting up valiant efforts in losses. They always play their best and leave everything they have out on the field, court, and track.
Their dedication to excellence and the effort that they give is why they have all been chosen as our Athletes of April 2019.
Our tennis athlete of the month is Nick Gabelman, not because of the way he has been playing (he is injured), but because of his leadership and confidence in not just himself, but his team. When asked about his favorite part about playing tennis for Boise High, he said "that usually when I just play tennis for myself it's all individual, but at Boise High it's like I'm playing for myself and Boise High." He was then asked how he described himself as a tennis player compared to other professionals. He replied very humbly, "I have the fix of federer's backhand visners serve and dimitrov backhand".
Sam Centeno, a junior this year at Boise High, has been a very kind and responsible person in the community this year. It's no surprise to see him as this month's lacrosse player. When asked why he decided to play lacrosse, he explains he "just loves it, the bond…created with his fellow teammates is untouchable". While Sam isn't playing college lacrosse, some of his teammates are. Sam also mentioned the excellent leadership on the team, saying that, " they're all really good leaders… They really motivate me to get better and work harder."
Softball player Hope Shimatsu is another multiple-sport athlete on varsity teams who is a great leader and person.  When asked why she chose to play softball, she responded, "Well, my dad played baseball growing up and it just interested me." Several people want to play at the next level and eventually Hope says she wants to play in college. How has softball impacted her life positively? "It's impacted my life because it keeps me active and I've made lifelong connections playing softball," she says. When you play club softball, your team stays the same for most of your career, so you really learn to become a family and have that strong bond.
Olivia Gregg is the Ultimate Frisbee athlete of the month because her outstanding play, attitude, and contributions to her team. When asked why she chose to play Ultimate she said, "I've played soccer my whole life, but unfortunately I won't be playing in college so I thought that this would be a fun choice and thing to do outside of school." She explained that if she was given the choice between playing soccer or ultimate in college she wouldn't be able to choose between the two. Gregg has loved playing on two great Boise High sports teams in her high school years.
About the Writer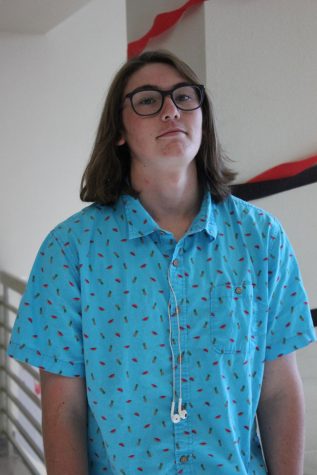 Drew Beckett, Reporter
Drew Beckett will be entering his junior year at Boise High School and will be a second year reporter for the Boise Highlights staff, he is looking forward...