From The 90s To Today: Hits That Fuel Binge Watching
Hang on for a minute...we're trying to find some more stories you might like.
With the rise of streaming services, people increasingly find themselves confronted by their favorite shows after a dull or unpleasant day. Following their usual routine, maybe making some popcorn or tea, they turn on their TV or computer only to hear that appealing tune of the introduction, and in that moment, they can finally relax.
Theme songs are not simply random bits of songs, they must complement the show in some way, to distinguish from the competition, set the mood, and most importantly, stick in the audience's memory. The ranking of TV theme songs will consequently have dramatic changes from person to person. Some may prefer catchy lyrics while others simply the beat; however, the most important underlying element is that the audience enjoys it and would recognize it long after the show ended.
1. The Fresh Prince of Bel-Air – "Yo Home to Bel-Air" by DJ Jazzy Jeff and The Fresh Prince
2. Friends – "I'll Be There For You" by The Rembrandts
3. That 70s Show – "In the Street" by Big Star (cover by Cheap Trick)
4. One Tree Hill – "I Don't Want To Be" by Gavin Degraw
5. Family Guy – "Family Guy Theme Song" by Walter Murphy
6. Smallville – "Save Me" by Remy Zero
7. Reign – "Scotland" by the Lumineers
8. Drake and Josh – "I Found a Way" by Drake Bell
9. The Big Bang Theory – "History of Everything" by Barenaked Ladies
10. Wizards of Waverly Place – "Everything Is Not As It Seems" by Selena Gomez
11. Game of Thrones – "Game of Thrones Main Title Theme" by Ramin Djawadi
12. The Office – "The Office Theme Song" by The Scrantones
13. How I Met Your Mother – "Hey Beautiful" by The Solids
14. The Simpsons – "The Simpsons" by Danny Elfman
15. The 100 – "The 100" by Evan Frankfort
About the Contributors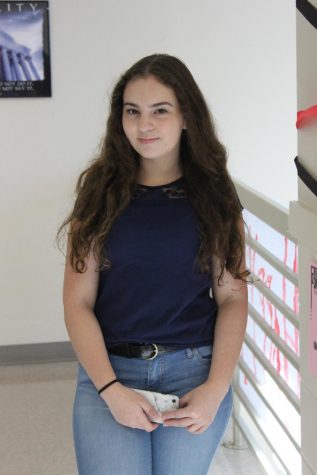 Luiza Decenzi, Managing Editor
Luiza 'Lu' Decenzi is a Junior from Sao Paulo, Brazil. She has been a part of the Boise Highlights staff since 2018 and is now a managing editor, as well...