Boise High School's Academic Resources & How They Can Help You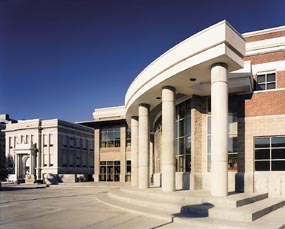 Every Boise High student knows the everyday stress and anxiety that comes with high school, all too well. Boise High has a reputation as being the high school of overachievers, with many of us throwing a couple AP classes on our schedule each year. It is very common that while focusing on these AP classes, sports, or other extracurricular activities, students slip in a particular class. Whether it's math, English, or Spanish, there is help in the form of the WAC, MAC, SPAC, and several others.

Most after school academic support programs are run by the students of Boise High, and are supervised by teachers. Having something taught to you by another student face to face, instead of a teacher trying to teach thirty students, is a great way to get a new perspective on whatever you are trying to learn. All of these programs are judgement free, meaning you don't have to feel worried about what people are going to think; everybody is just there to either learn or help out. This makes for a fun, unique work environment and sometimes there are even snacks.

On top of the various support programs, Boise High also bolsters a strong AVID community. AVID stands for Advancement Via Individual Determination and helps many kids at Boise High to prepare for the future, specifically college. AVID also organizes loads of service projects at Boise High, making AVID a great choice for those who need volunteer hours. AVID provides many things for the kids who join, but most importantly it provides personal empowerment. Anna Daley, one of AVID's leaders has this to say about the community. "AVID is all about helping you to know yourself better as a student.  Everyone has strengths and weaknesses. Everyone has different goals they are working toward.  But if you know yourself, you can use your strengths and get better at your weaknesses." Knowing how to use your strengths to improve the areas that you are weak in, is vital to find more success in school. AVID is mostly aimed at students who want to accel in high school and college. Daley states, "AVID students are planning to attend college; they care about their grades and becoming a learner.  Boise High AVID is filled with students who are really busy outside of school, students who are taking a challenging course load and want to plan on a time and place to pull it all together each day and make sure they are on track to get into the college of their choice." In the end, AVID is a great place to meet friends, find new opportunities, and have a stress free environment to focus on work.

The MAC is a great place to go when working on "your less than amazing math skills." When walking into the MAC for the first time, you will instantly realize it's an amazing environment for laid back learning. It's great for learning a few test topics before a math test that you are not quite ready for, or going over topics that you missed on a previous test. Students who have taken the math course that you are currently in are always there to help as well.

The WAC is a great place to turn when you need a little extra help on writing that final draft or perfecting the infamous timed essay. The WAC stands for Writing Assistance Center and is held in Room 422. Former AP Lang students help run it, and it is supervised by Mrs. Hanson who teaches AP Lang.  

Boise High offers so many great support programs for students that want to stay ahead of their workload. With so many programs to choose from, there's always somewhere to turn for help.
About the Writer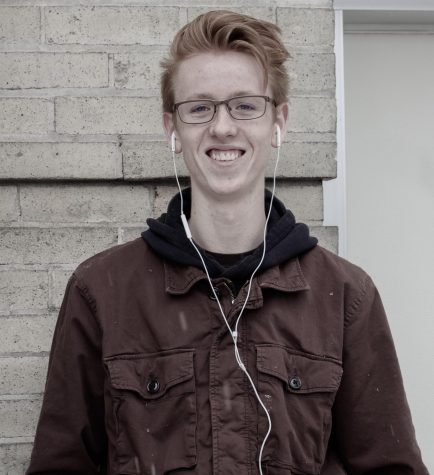 Devon Smith, Reporter
I take pictures for News Production, and sometimes write.