How To Beat The Heat
Hang on for a minute...we're trying to find some more stories you might like.
Can you hear it in your mind? Right now? That final bell of the year? It's almost here. You can sleep in. Stay up. The only draw backs, the oppresive summer heat and the risk of getting stuck in a rut doing the same things every day.
So, to help you out we've made a list of some of the best places for summer fun. There is the standard: downtown, or 100 feet farther, the Boise River. But we're not focused on that. We are looking for some different things to do.
The State Fair is an option later in the summer. Constructed by top architects from around the world, you won't need to worry about the missing bolts and screws on the ground. They're probably right where they need to be. 
The Boise Music Festival is quite intriguing. You get to see some of the top performers from around the world. Performers such as Pitbull, Matt Kearney, and many other surely outstanding acts. The song Fireball is the best song of the decade. These tickets should be 300 dollars, but you can get them for a crisp 49.
The Boise Hawks can also be very exciting. You can go to the Garden City Memorial Stadium to watch a baseball game under the sun on about a million dollars worth of concrete… in the middle of summer…. I bet it won't even be that hot.
From the game to the dogs this should be a prime example of fun. While you might not like baseball, on Fridays, they launch some fireworks. But watch out for the fire, as some of the less educated people might want to have a fight with them.
During the middle of the summer, you can go check out the botanical gardens and see nature in all its glory. The flowers are just exciting. All the pretty colors are popping for a good time. There, you can literally watch grass grow and paint dry.
Finally, you can travel to Meridian to check out Roaring Springs Water
Park. You can swim in kids' pee and band-aids all day. The food is classic, and somes   fried with a side of acid reflux and a dash of swine flu.
Don't get stuck in a rut, and make this your best summer yet.
About the Writer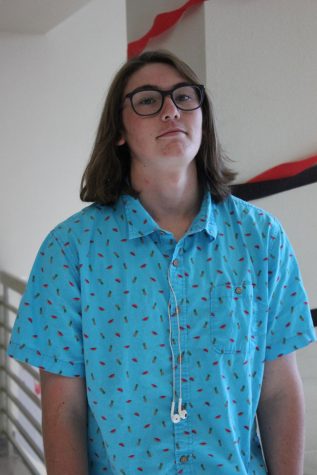 Drew Beckett, Reporter
Drew Beckett will be entering his junior year at Boise High School and will be a second year reporter for the Boise Highlights staff, he is looking forward...