The Next Generation of Sports
When people think of sports they think of hard work, dedication, and grit. Every year, millions of parents seek out the perfect sports team for their children, and millions of fans spend their hard earned money on tickets to watch the big games. It's not hard see that people love sports and for a lot of people, sports are a huge part of their life.
But now a new sport is being recognized around the world: esports. Esports is the competitive playing of multiplayer video games, amongst professional gamers. Esports have many similarities to conventional sports such as, prize money, trophies, and competitive tournaments to showcase the most successful team within a certain game. Esports have become so popular in fact that many colleges in North America have professional teams competing on a high level to become esports legends.
BSU's esports team is gaining momentum as more and more gamers compete for a spot on the varsity teams.  Boise State officially started its varsity esports program in 2017, opening gates for new kind of sport in the Boise area. I spoke with BSU's esports director of operations, Ryan McNamee about their esports program. "BSU has four major esports titles, including League of Legends, Overwatch, Hearthstone, and Rocket League." These esport titles have very large fan bases making them not only fun for the professionals to play, but also for the casual gamer. Having popular video games as esport titles also increases the viewership of tournaments. Many of BSU's esport tournaments are live streamed on Twitch for thousands to watch. Twitch is the world's largest live streaming platform for gaming. Large amounts of publicity through these live streams not only helps recruit new gamers but also increase the popularity of BSU esports as a whole. The BSU esports community is always listening to public opinion when looking to add new titles. Currently, they are considering adding Counter-Strike: Global Offensive and Starcraft 2 as new official titles.
Esports offers a fun alternative to more physical sports. "The recruitment starts with the student's interest to play on the team and who wants to represent their school in Collegiate matches. We want to find students who have a desire to learn, grow, coachable and who is a team player. We look for a certain skill set however it's more important for us that the student learns what it takes to be on a team, understand their role and their ability to be coached." The BSU esports community is very accepting of everybody who wants to play. Although not everybody will make it on varsity teams, playing esports is always a great way to relax and maybe meet some new friends in the process.
This unique side of sports opens up new possibilities for students who may have not been able to play traditional sports due to physical restraints. As esports continue to grow, opportunities for students at BSU grow as well.

About the Writer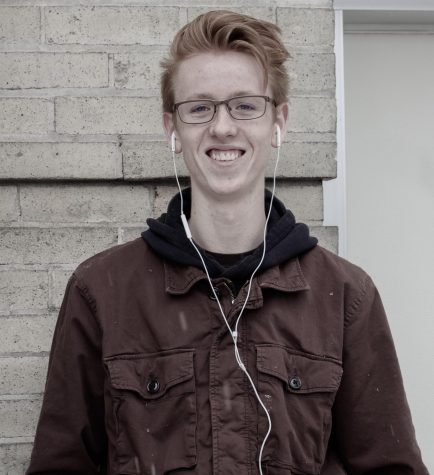 Devon Smith, Reporter
I take pictures for News Production, and sometimes write.