Four Fantasy Football Players to Make or Break Your Season
With Football about to start, everyone is excited for their team in the upcoming NFL season. But let's face it, not everyone's team is going to do as well as they hoped. So once your team's season seems to be finished, we can all turn to something we can excel at: Fantasy Football. 
Everyone is always looking to find the next big guy in Fantasy, someone to help your team down the stretch late in the season. These players are crucial to find and are necessary if you want to make a playoff run in your league. In this article I'm going to go over four guys I think are going to have breakout Fantasy years that will help carry you to Fantasy glory.
Kenny Golladay- Detroit Lions WR
Kenny Golladay enjoyed an excellent year after the departure of Golden Tate and Marvin Jones Jr, Detroit's #1 and #2 receivers. In the spotlight he stepped up and finished with 1063 yards receiving and five touchdowns. This year he's expected to be the #1 WR, and with a pass-happy quarterback like Mathew Stafford, you can expect him to get the Lion's share of the passes. I expect another 1000 yard season and ten, if not more, receiving touchdowns.
Courtland Sutton- Denver Broncos WR
Courtland Sutton would be one of your big risk players. He had an ok season last year under a Case Keenum led offense that was unimaginative and boring. After the Broncos cleared house last year they brought in Rich Scangarello, a long time QB coach for teams on all levels including the College of Idaho. His new spin on the offense, influenced from Kyle Shanahan's tutelage over the last two years has molded him into something of a quarterback whisperer. With Joe Flacco coming in, I'm expecting a career renaissance, influenced by Scangrello's offense and Flacco's newfound confidence, you can expect to see Sutton have a breakout year and became a large and important cog in the Broncos' offense.
TJ Hockenson- Detroit Lions TE
TJ Hockenson was drafted 8th by the Lions in the first round of last year's draft. From interviews, it was clear that Hockenson was ready to produce. He was very clear that his mindset and outcome were that of a person that was ready to produce. He is expected to start for the Lions right away. His size and mobility will make him an excellent target for Matthew Stafford to rely on. Stafford has not had a Tight End who could catch the flu for the past four years but before that he was throwing a fifth of the time to his Tight Ends. In Darrel Bevell's offense, TJ will be a major redzone target and rack up lots of touchdowns in his rookie year, and will most likely put up an effort to earn him a spot on the all rookie team. TJ Hockenson is going to come charging out of the gates and you're going to want to get him before your opponents do. 
Darren Waller- Oakland Raiders TE
Darren Waller is a player most people have probably not heard of. He had a forgettable year, backing up Jared Cook at TE. Since Cook has been traded to the Saints, Waller is poised for an excellent year. You can expect Darren Waller to come out of nowhere and fill the gap that Cook has left. In an offense that favors the Tight End coupled with a Quarterback that loves the Tight End, you can expect Waller to have a huge breakout season, to be conservative 700 yards and 4 touchdowns.
About the Writer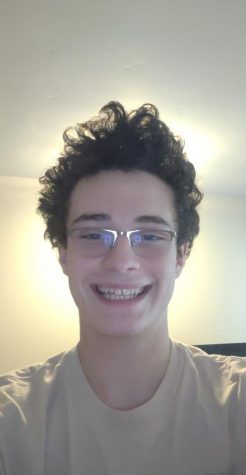 Isaac Fishman, Reporter
Hello, My name is Isaac Fishman, and boy do I sure love being in the newspaper! Some of my hobbies include gaming, cross country and track. This will be...