Welcoming New Staff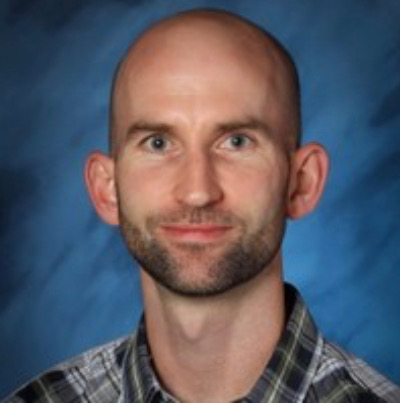 Here at Boise High School, we're lucky to have so many amazing staff members. This school year we have gained even more.
The members of this new staff include some new administrative staff: Dan McGee, Assistant Principal for P-Z; Andy Horning, Assistant Principal for H-O; Tina Wayman, Principal's Administrative Assistant; Amy Farrell, Teacher Workroom Administrative Assistant; Michele Tinker, Registrar (not new to Boise High, but in a new postion). We also have some new teachers: Brittany Zeigler, Cheer, Dance and Math Teacher; David Ruffing, Math Teacher; Amy Hunter, French Teacher; Matt Edwards, English Teacher; Peter Horan, Structured Learning Center (SLC) Teacher; Wang Ruoding, Mandarin. A new counselor for Li-Re has also joined the Boise High staff, Marcy Thompson. Lastly, many new paraprofessionals have joined us at the school: Rebecca Compton, in the ERR; Jesus Iniguez, in the SLC; Amber Bennett, in the SLC; Megan Crowley, in the SLC; Makayla Fisher, in the EXCEL; and Stacie Aspiazu-Johnson, in the ERR.
Matt Edwards is new to Boise High but in his fourteenth year of teaching. He loves to see students "inspired, cursious, and learning to enjoy learning," and it's one of his favorite things about teaching.
Even though we're only in the first month of school, Edwards so far enjoys that, "everyone's really nice, helpful. People seem just laid back and easy to get along with, easy to work with." Edwards hopes that, in looking back on his first year at BHS, he will feel like he did a good job by the end.
Brittany Zeigler has come to Boise High for her second year of teaching. Ziegler said her favorite thing about teaching is, "getting to know the kids and the community around the school. It's unique every place that you're at, and every community that you're in. We're the only school that is right in the middle of downtown and we get to kind of be ingrained in all that, and there's a really strong presence in this community. I've seen that in the kids, seen that in the parents, and seen that in the faculty," Zeigler mentioned. She believes there's a lot of spirit at BHS that we can build on, something she hasn't seen anywhere else.
She is also looking forward to growing as a teacher and learning more about the school, as well as the students, within her first year of teaching. Zeigler is also looking forward to building school spirit and getting involved in school events as she coaches cheer and dance.