A Change in Scenery
The Boise High football team has lost again. The scoreboard reads Boise, 0; Capital, 54. The Boise High Football Team has become the laughing stock of Idaho football, but that's all about to change. The Brave Team will hopefully be moving to the 4A athletic division, joining teams such as BK, Kuna, Nampa, and Vallivue. Our team desperately needs a change and this might be our last resort.
Throughout the 80's, the team wasn't actually that bad. When Timberline was built, the school split in half and the team lost half of its players. Thus, the tradition of L's began. The Football Team here is looking for a win but can't seem to find one. The team, lead by Coach O'Mahony, has been struggling on many aspects, but mainly due to the recent lack of participation.
Brian Baber, our school's Athletic Director, says that "In talking with the IHSAA I have found out that a Co-Op for two 5A football teams would be very difficult.  When two schools combine together for a sport, that means they have to count their total student enrollment for each school.  In the case of Boise High (approximately 2200 students when including 9th graders) and Timberline (approximately 2000 students including 9th graders)-this would put the school enrollment at 4200 students. This would put us at almost twice the size of the current largest schools of Rocky Mountain and Mountain View High schools.  This would most likely be viewed as a competitive disadvantage for the other schools."
Ty Jones, the Executive Director of the IHSAA,says, "I am aware that Boise High School's football numbers are low but I am not aware of any imminent changes this year. In order for any classification changes to occur, the school would need to petition the IHSAA board. The Boise School District would also need to sign off on it. That has not happened."
With the season coming to an end and a change of division on the way, it looks like there is not a simple answer. If it were to happen, we, as a school, would need to start now.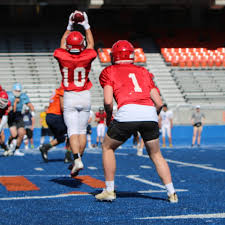 About the Contributor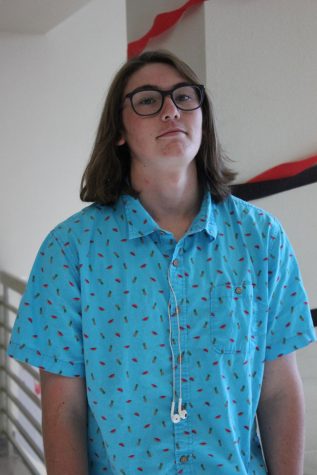 Drew Beckett, Reporter
Drew Beckett will be entering his senior year at Boise High School and will be a third year reporter for the Boise Highlights staff, he is looking forward...