Going Back In Time
High School is an important time in one's life, filled with friendships, extracurriculars and classes. Boise High has existed since 1882 – specifically, the main building we learn in today was built in 1908. With such a long history, this begs the question, how much has Boise High changed?
Bill Nicks attended Boise High School from 1942 to 1943 during his sophomore and junior year. During this time, he experienced a lot that Boise had to offer. He started by elaborating on the history of the time."Boise, at this time, had about 30,000 people," he explained. While attending Boise High, he lived on a farm located on Franklin and Fairview, which has since then turned into a very busy section of town. 
When asked about his time at Boise High, he laughed, "Me and my friends were walking one day when we saw a Volkswagen. We picked up that car and carried it up the main stairs in front of the doors. When we were done, we looked down and saw a cop standing there. He looked at us and said 'alright boys, you can carry it back down now.'" 
In addition to the car incident, he got into quite a bit of trouble at Boise High. Nicks and his friends also took a few bottles of coke off the Coca-Cola truck parked in front of the main building one day. "The next day, the cola company was there and they said 'well boys, you're going to have to pay for the cola now.'" Overall, he remembers Boise High fondly. 
Nicks was a member of the JROTC and recounts the marching that they did every day. His favorite part of Boise High, however, was drafting class, which taught architectural design. He often reminisces about his experiences at Boise High, saying that his time as a student occurred "just a year or two ago." Now ninety-one, he says that if he could give any advice to a current student at Boise High, it would be to "try to do what's right."
Today, he claims that he wouldn't even be able to recognize Boise High if he looked at it now, but remembers the buildings in a way almost exactly the same as what they look like today. Change may be necessary over the years, but staying true to your roots will always be important to your identity.
About the Writer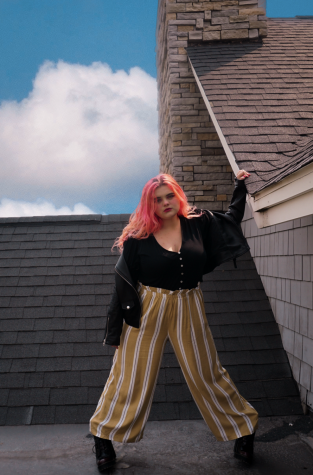 Havana Garrett, Editor-in-Chief
Havana Garrett is a senior at Boise High School with a passion for telling stories. She has been writing for the Boise High Newspaper since sophomore year...