New in the North End: Certified Kitchen and Bakery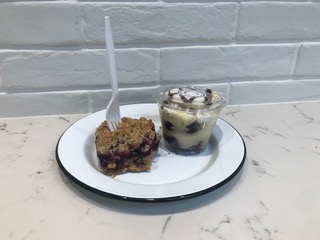 Boise High students are always looking for the coolest hang out spots to chill after school. With no shortage of parks, ice cream parlors, traditional restaurants and coffee shops, Certified Kitchen and Bakery offers something new and different to the table.
Walking in, you are greeted with soft white lights, round tables for seating and shelves of gifts and merchandise. Next is the counter and display case full of baked goods, under large menus displayed on the back wall.
Past the cash register is more seating, with inviting benches and bar stools, complete with a full view into the kitchen where the magic happens.
Located on 13th street, a mere 10 min walk from campus, Certified Kitchen and Bakery is much more than any old restaurant or coffee shop. They offer food, coffee and a plethora of pastries.  From blueberry crumble bars and tuxedo cake cups, to starship and peanut butter cookies, you'll never be bored when you order from the bakery. Their coffee menu offers something for everyone as well. Whether your drink is a homemade chai or a sesame coconut latte, you're sure to find something to your liking.
They also offer all day breakfast, including their signature egg sandwiches, and a lunch menu. "It smells very good in here," I hear as young customer bounds up to the counter full of cakes.
The inviting atmosphere will make you feel right at home. As I sat down to try their blueberry crumble bar, one of my new favorites, the sound of soft chatter filled the building.
Their service is wonderful and efficient; friendly cashiers are eager to serve you a piece of freshly sliced coffee cake, another one of my favorites.
While I have no complaints, Certified Kitchen and Bakery open at 7:00am, 45 min before school starts, and closes at 4pm, 53 min after school gets out during the weekdays. Luckily, they are also open 7am-4pm Saturday and Sunday.
If you plan to head over for a cookie or coffee after school, you better rush. Even though they are open Saturday and Sunday, it's not much better during the weekend; they seem to be packed any time during the weekends.
According to the IdahoStatesmen, during their first weekend open, they sold out of english muffins used in their signature egg sandwiches by just 1:30pm- pretty early for a highschool student sleeping in on the weekends.   
Though their hours may be a tad tight for students, it is definitely worth the rush to stop by and grab a snack or drink to go.
Next time you're on your way to Camel's Back Park or just strolling down the north end, stop in and give Certified Kitchen and Bakery. Trust me, you won't be disappointed.
About the Contributor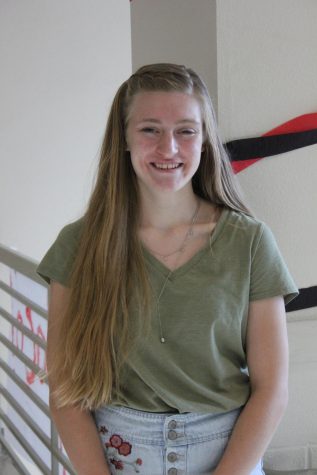 McKenna Johnson, Editor in Chief
McKenna Johnson is a current junior and enjoying her first year as part of the Boise Highlights team. Ever since she can remember, writing has been her...