SEC Bias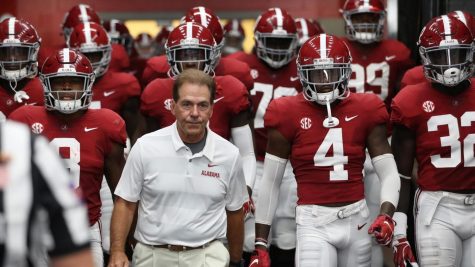 Anyone who watches College football knows that the SEC (South Eastern Conference) is generally considered the strongest conference in the FBS (Football Bowl Subdivision). It includes teams such as the University of Alabama, Louisiana State University, Auburn, the University of Georgia, and the University of  Florida.
These teams are considered to be some of the top teams in the country this season, but should they be? Because the SEC is considered the top in the FBS, it's possible these teams are overpraised.
In 2017, Alabama – a team that not only didn't win a conference championship, let alone its own division – was given the opportunity to play in the National Championship Playoffs. These playoffs represent essentially a four best teams tournament to determine that year's overall champion.
That's right, they weren't even the second best team in their conference.
For some context, the way the ranking system works is through a chosen group of so called 'elite voters'.
The way they rank these teams is based on their record. The most important thing after these voters' opinions, is strength of schedule. This is very realistically the deciding factor that determines a playoff spot for a one loss team.
If a Power Five team was to lose to Appalachian State, much like Michigan in 2007, that team's season is basically over.
However, the way the committee grades these teams seemed to change in 2017. Alabama ended up making the College Football Playoff despite this criteria.
One week previously, they lost to Auburn and their bid to play in the SEC championship game. Georgia would go on to win the game against Auburn.
As expected, the winner of the SEC made it, but the shock was when Alabama made it as the 4th team; not only losing a week prior, but being the third best team in the division.
The only undefeated team that season didn't make the playoff. Not only is this unfair to winners of the other Power Five conferences, but also for an undefeated non-Power Five School, like Florida Central University.
The system is so biased, for example, that during week eight of the season the SEC had five of their teams ranked inside the top ten nationally. These teams routinely beat up each other – Auburn, was ranked eighth, even after loosing to unranked South Carolina.
Other top teams also are both from the SEC. LSU who has had some impressive wins, to be sure, but Alabama on the other hand, has – until week 11 – benefited from weakest schedule in the NCAA, even having a hard time handling Arkansas, which is considered by many to be on of the worst teams in the entire NCAA.
About the Writer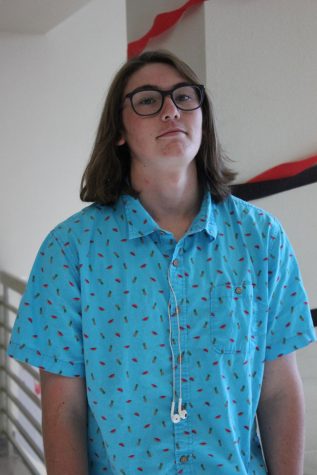 Drew Beckett, Reporter
Drew Beckett will be entering his senior year at Boise High School and will be a third year reporter for the Boise Highlights staff, he is looking forward...