Brave Basketball
Basketball season is coming, and it's coming soon. Head Coaches, Mr. Varela and Mr. Perotto, are the driving factors behind The Brave's success in basketball. 
To prepare for the season there are frequent open gyms in which anyone can participate, but now the season is upon us. 
Both boys and girls are looking quite strong this year. Coach Varela is very proud of his team. He even suggested Junior Whitt Miller, in particular, as a strong asset to the team. The women's team, lead by Coach Brydges, hopes to build off the success of previous years too.
Numerous Brave players are being scouted and recruited for collegiate play, Senior Peyton McFarland committed to University of Utah, receiving a D1 scholarship. McFarland is a strong and very well-rounded, talented player. This year she will play the role of  the Senior leader and anchor what looks to be a very strong team. 
Her brother, Senior Vince McFarland, plays for the Men's team and is equally talented. He is described as a balanced player both offensively and defensively. And it goes with out saying, that he is very important to the team. 
The basketball teams have a great bond with one another. Supporting basketball at Boise High is one of our school's best winter traditions. It is inspiring to see the school spirit and the success of the basketball teams make the students of Boise High proud. 
 Cheer on your fellow Brave Athletes, and show your school spirit by supporting our teams! To keep up with the basketball season, you can follow BoiseHighBrave on Instagram. 
About the Writer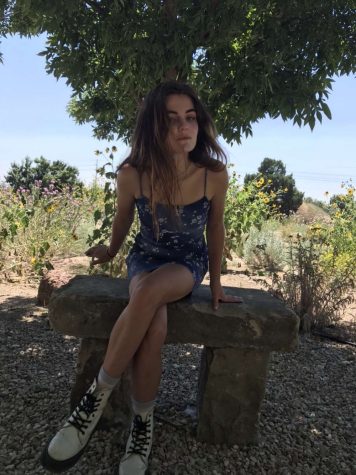 Zoe Barkhurst, Reporter
Zoe Barkhurst is a Senior at Boise High. This is her third year on the Boise Highlights team. Through Boise Highlights she has advanced her writing and...