Brightening the World Through Art and Childhood Memories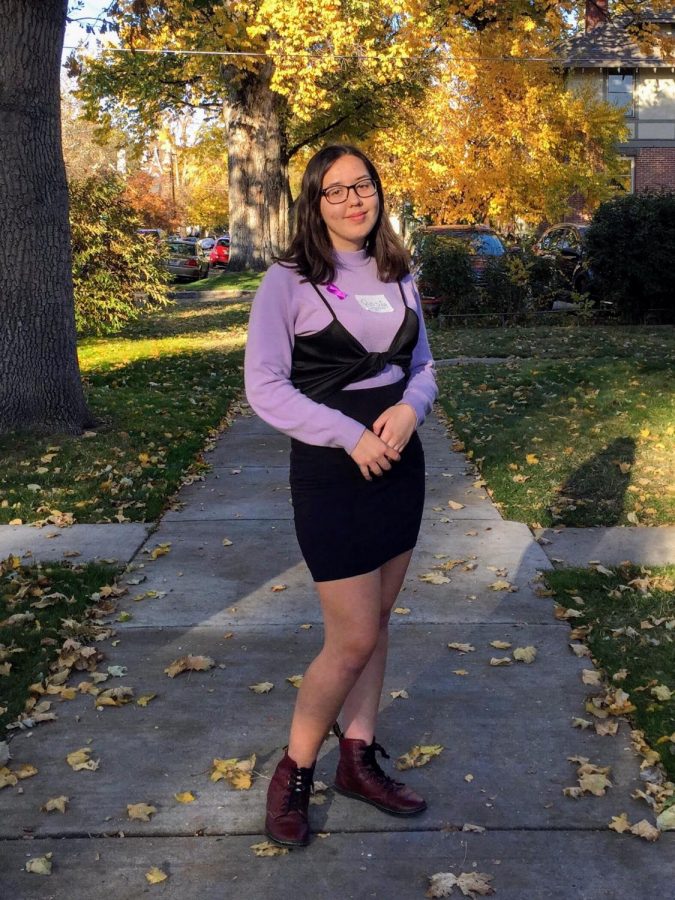 This issue of the Boise Highlights tackles the concept of values in different scenarios in the school and the world. 'For What It's Worth' conceptualizes unity, success, and rights ranging from memories of friendsgiving to the Pink Tax. Junior Rosie Wilson skillfully captures this essence in this issue's student cover art.
Rosie began her artistic undertakings in seventh grade. "There wasn't anything that made me do it. Just one day, I came home from school, and I wanted to draw something, so I did… I've been doing it for four years now," Rosie recounts.
From sketching to painting, the Junior feels a specific fondness in capturing emotions and portraying those close to her. "I'm really investing in capturing what exactly they make me feel, or what about them I enjoy the most," Rosie says on her admiration for unique depictions.
The emotional interpretation in her artwork harmonizes with her fascination of vivid and notable color use.  "For a long time I didn't have a lot of materials, so I did pencil sketches for like three years," she says. "I've been trying more mediums, and I just really enjoy including really vibrant colors that make the focuses of my images pop out more." Centered in this motivation are her likings oto pop and abstract art, as well as impressionism, though she admires more its use of color rather than texture.
Rosie's strategic color use also roots from memories of her childhood. Television animations and book illustrations, such as in 'The Wizard of Oz', come into play in her creativity. "I think that's where I get my love of the emphasis of color, because I feel like kids shows are just really vibrant and interesting to look at," the artist revealed.
On the matter of this issues' cover art, Rosie explains, "I really wanted to emphasize the value of giving to each other and caring for each other. I don't think each individual part of my painting has a specific meaning, but more the entirety of it. The big picture is that it's important to care for one another and that value is important in our society…"
With many years ahead of her, Rosie Wilson has yet much to explore in her art career.  "I'm kind of interested in doing art for a cause or doing art for…children's books," she ponders on the future. "I just feel like if I do art, I want to make a difference in people's lives."
One thing is for certain, the way in which she interprets emotions and ideas into her style will lead her to great achievements.
About the Contributor
Luiza Decenzi, Editor-in-Chief
Luiza 'Lu' Decenzi is a Boise High Senior from Sao Paulo, Brazil. She has been a part of the Boise Highlights staff since 2018 and is one of the editors-in...