Hulu's Newest Series 'Dollface' Shows the Importance of Sisterhood in Today's World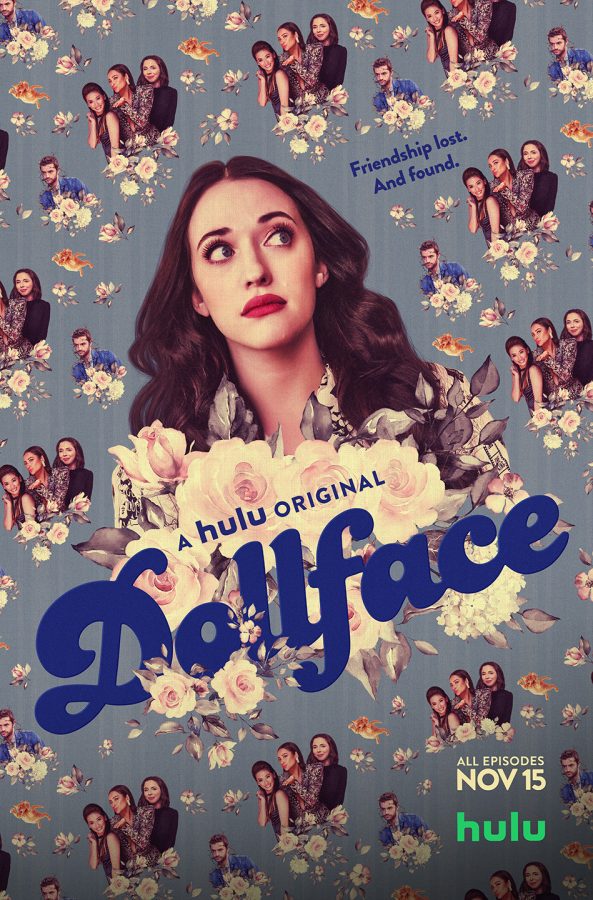 Hulu's newest original Dollface follows Jules Wiley, a woman in her mid-twenties tackling life in Los Angeles, California. The series begins with Jules being dumped by her boyfriend of 5 years, Jeremy. The plot revolves around Jules's reconnection with her old friends and her navigation of womanhood in the 21st century. 
The cast contains a plethora of sitcom stars from the past and present. Brenda Song, most famous for her Disney days as Suite Life of Zack and Cody's London Tipton, and Shay Mitchell, from ABC's Pretty Little Liars both, take lead roles in the series. The starring role of Jules is played by Kay Dennings well known as her role as Max in ABC's 2 Broke Girls. 
The structure of the show plays with the realistic side of classic sitcoms along with parody style pop culture references. During critical points in episodes, the main characters are transported into fantasy scenarios that are reminiscent of old game shows, television series, and movies. These allusions to iconic productions like The Wizard of Oz and Let's Make A Deal become a trademark of the narrative. This switch-up within each episode adds a refreshing element of surprise and differentiates Dollface from more standard sitcoms. 
On the other hand, the general storyline is fairly predictable. Sitcoms cliches are followed often and it's not difficult to infer what will happen next. There weren't any major shockers in the storyline or climactic twists that changed the trajectory of the characters' lives. The plot was simplistic and easy to follow. There was nothing that I couldn't see coming, which was mildly disappointing. 
This show is very woman-oriented. The struggles of the characters parallel popular topics of the feminist cause: Perils in the workplace, expression of sexuality, and the importance of sisterhood. The comedic elements often poke fun at some of the excessive aspects of "millennial culture" while simultaneously commenting on gender inequalities and the challenges women face in today's world. While punchlines about kale salad and social media often took the limelight, more sarcastic humor that incorporated feminist ideals packed more originality and appeal.
Although the storyline begins as a breakup scenario, the shows real focus is the powerful bond between strong women. There's a recurrent theme that women empowering other women is a crucial driver of success. The idea that women are responsible for holding one another up and that friendships are sacred. 
Dollface is a good, quick 10 episode series. It's perfect when you're wanting to watch something with substance but not get sucked into weeks of cliffhangers and plot twists. For girls, I think the message of the show is important and is generally appealing to most teens and young women. If you're looking for some giggles and a little bit of female empowerment, Dollface fits the bill.