Mamba Mentality
In America, we are divided by many things: race, religion, politics, money, and gender. But there is one thing that always seems to bring us together as a country: sports.
No matter where you are from, most can agree that during games, the labels and borders fall away. People high-five, celebrate, and connect with the people around them. The things that divide us seem to go away for a short time. You are around strangers, yet somehow you all become connected. Everything else doesn't matter: you are family.
For twenty years, Kobe Bryant united people when they would go to the Staples Center. For those twenty years, they were very rarely disappointed. When he played his final game in 2016, he left the city of Los Angeles in tears. On January 26th, 2020, he left much of the world in tears again when he died in a helicopter crash with his daughter Gianna (Gigi), along with friends Keri Altobelli, John Altobelli, Alyssa Altobelli, Sara Chester, Payton Chester, Ara Zobayan, and Christina Mauser.
John Altobelli coached baseball for twenty-seven years at Orange Coast College in Mesa, California. He was also one of the assistants for the USA baseball team in 2016, when they won the World Baseball Classic.
Kobe grew up in front of our eyes. He came into the league at seventeen years old. He spent over half of his life playing in the NBA.
While Bryant was idolized, he wasn't perfect. Kobe Bryant was credibly accused of assaulting a 19-year-old girl in his hotel room. The case was settled out of court, but in 2004, he recognized that his accuser did not view the incident as consentual. But after his public acknoledgement, Kobe chose to try and make up for what he did, in part by becoming an advocate for women. Although this doesn't change or excuse his past behavior, he chose to learn from it and alter his behavior.
Sportscenter anchor, Elle Duncan, reflected on the one time she met Kobe – at was eight months pregnant she asked to get a picture with him. Kobe asked her how far along she was, how she was doing, and what gender the baby was, to which she replied with it was a girl. Kobe high fived her and said, "Girls are the best." Duncan asked for advice about girls because as she said, "He famously had three at the time." Kobe responded, "Just be grateful you have been given that gift, because girls are amazing."
Duncan asked him if he wanted more kids, as his third daughter Bianca was one  and a half-years old. Bryant said that his wife wanted to have another kid – a boy this time – but was slightly worried they would have another daughter.
Duncan asked Bryant, "How would you feel about four girls – that's crazy!" Without hesitation, he said, "I would have five more girls if I could. I'm a girl dad."
When it came to sports, his oldest daughter was an accomplished volleyball player; his youngest, Bianca, was too young to tell; his middle daughter, Gigi, shone on the basketball court, to which he said, "She's got it. She's better than I was at her age."
Being a "girl dad" changed Bryant. After retirement, many professional players have a hard time, but not him. He embraced it. He became a better man, husband, and dad. The mistake he made all those years ago could no longer singularly define him.
Former NBA player and NBA analyst, Jalen Rose, was speaking to ESPN when he told his own story involving Bryant. Rose had gotten up early and went to the Staples Center where he had a game that night. When he arrived, one of the opposing teams' players was there. It was Byrant. He was there for an hour before Rose. When Rose finished his workout, Bryant was still playing. According to Rose, Bryant was practicing for hours – going 110%. Bryant's strategy was to  get into his opponent's head and most of the time he accomplished it. Rose asked him why he was training so hard, and Bryant  said, "Because no matter how hard you work, I will out work you." Bryant went on to score forty points that game.
The Bryant family legacy is one that will never die. From being a "girl dad" to one of the best basketball players of all time, Kobe is the reason that many people want to be their best selves.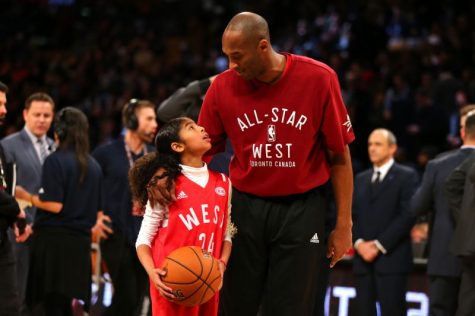 About the Writer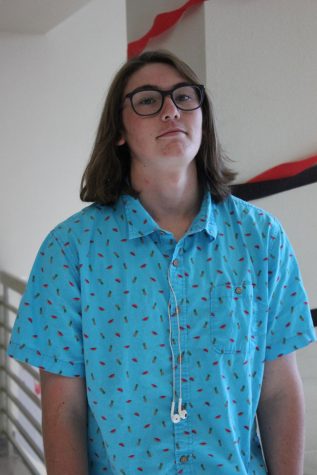 Drew Beckett, Reporter
Drew Beckett will be entering his senior year at Boise High School and will be a third year reporter for the Boise Highlights staff, he is looking forward...