House Bill 509: Fighting for Transgender's Rights
Towards the end of February, the Idaho House reviewed three bill proposals regarding transgender rights; specifically, the prescription of hormones, allowing trans-women to compete in women's sports, and prevent transgender individuals from changing information on their birth certificate.
One part of the bill that passed through committee on February 26 bans transgender females from playing in women's school sports. Some argue that regardless of gender identity, trans-women are still biologically male and have a physical advantage over biologically born females. Thus, on the basis of fair competition, sport participation should be based on whether the athlete was born male or female.
Another part introduced would essentially incriminate doctors who supplied hormones or performed surgery to reassign transgender youth. It was the only bill out of the three proposals to die on the house.
The Idaho House of Republicans also passed legislation that prohibits changing the gender on one's birth certificate one year after its issue.
This means "…it can be changed only via a court challenge 'on the basis of fraud, duress, or material mistake of fact,'" according to the Idaho Statesman. Not only does this take away transgender individuals' choice to indicate the gender they identify with on a document as commonly used as a birth certificate, but the narrow time frame does not allow trans-youth a fair chance to explore their gender that could lead to these changes in the future.
This is just one of the numerous problems transgender individuals face when coming out in society and attempting to establish a secure way of life.
On February 28, protestors gathered in the Capitol building to oppose these bills, many of them being Boise High students.
In conjunction with this new legislation in Idaho, transgender's rights face similar bills threatening trans-rights have been proposed in Florida, Oklahoma, Colorado, and South Carolina.
About the Contributors
Callie Rice, Managing Editor
I am a senior at Boise High, and this is my second year on the Boise Highlights staff. Cats are my favorite animal, and I volunteer at a cat shelter to...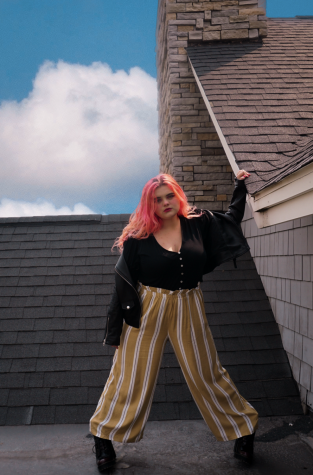 Havana Garrett, Editor-in-Chief
Havana Garrett is a senior at Boise High School with a passion for telling stories. She has been writing for the Boise High Newspaper since sophomore year...