What Happened With the Vallows?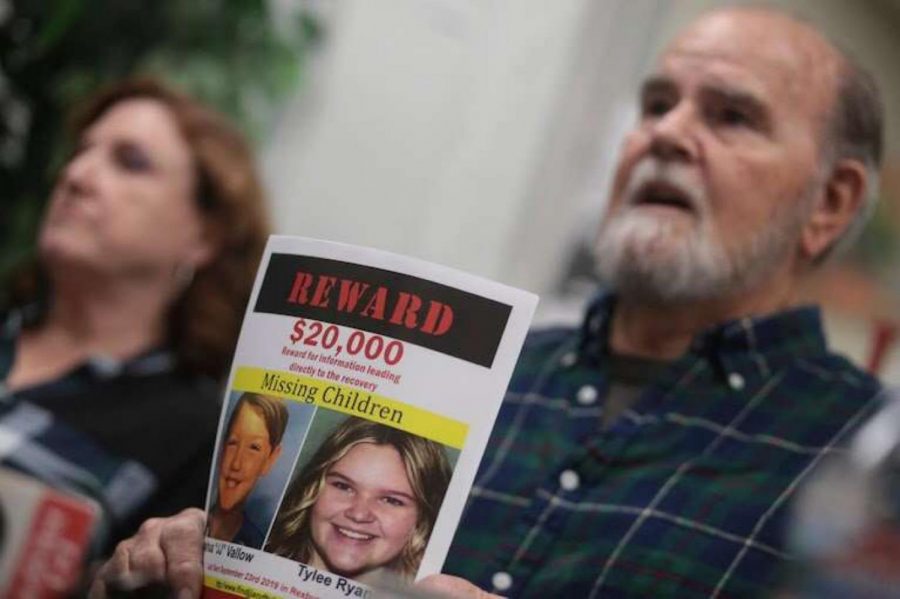 Rexburg, Idaho seems like an unlikely candidate for the location of one of 2020's largest missing children cases. The town, also known as the largest city in Madison County, has a crime rate 81% lower than the national average and is considered to be safer than 91% of all American cities. However, when a welfare check conducted on the Vallow family home came back with no sign of JJ Vallow, the youngest Vallow child, the nation became invested in the search for the child. Within the same timeframe, mother Lori Vallow's 17 year old daughter, Tylee Ryan, also went missing further sparking interest. 
The main person of interest in this case, Lori Vallow, has a background that definitely hasn't cleared her name. Vallow was apprehended in Hawaii after missing the deadline to show her children alive to Rexburg Social Services. Earlier, Vallow and her new husband, Chad Daybell, avoided answering media or law enforcement questions pertaining to the wellbeing of JJ and Tylee. Vallow, as of March 1st, is awaiting extradition from Hawaii back to Rexburg. Although the disappearance of the children could be seen as a singular event, investigators have argued that it is interconnected to a string of deaths, divorces, and a possible "doomsday cult," according to the New York Post. 
This string of events began in the February of 2019, when Charles Vallow filed for divorce from Lori Vallow. Charles Vallow feared his wife, claiming that she believed she was "a god assigned to carry out the work of the 144,000 at Christ's second coming in July 2020," in court documents.  The divorce was never finalized and as a result, the two became estranged. Charles Vallow was later shot by Lori Vallow's brother, Alexander Cox, allegedly in self defense. Cox was found dead in his Gilbert, Arizona home on December 12th. A toxicology report on his body is currently underway.
Chad Daybell, the children's stepfather, hasn't been labeled a person of interest by the police, however he is being equally as dodgy as Lori Vallow. His first wife, Tammy Daybell, was found dead in their Salem, Idaho home on October 19th. Although the death was ruled as caused by "natural causes", Tammy Daybell's body has been exhumed due to a possible connection to the disappearance of Tylee and JJ. A month after Tammy Daybell's death, Chad Daybell and Lori Vallow tied the knot. 
Daybell himself is the author of 25 religious books that center around his own near-death experiences, revelations from God, and novels about the apocalypse. He is also associated with Preparing a People, a sector of the media company Color My Media owned by Michael and Nancy James. This company has been negatively labeled as a "doomsday cult", however the James' maintain that they aren't a cult. Instead, they state they are a  media company that holds and displays "educational lecture events that can be attended or watched on video." The James' are currently cooperating with law enforcement and ask for anyone with information to assist investigators.
Overall, Daybell and Vallow have both profusely avoided discussing the children's whereabouts with the law. This decision has further implicated them in the public eye, with some going as far as to claim the couple murdered the children. This possibility is likely, however the ever-expanding backstory that surrounds this case opens up multiple motives or feasible occurrences. The top priority in this case is to locate the children, but once that has been achieved investigators will have to sort through many different leads, tips, and clues to discover what truly happened to the children- if the full story can even be uncovered. 
About the Writer
Sydney Wold, Reporter
Sydney is a junior at Boise High School and will be a second-year reporter. She has an interest in multiple subjects ranging from history to science, but...