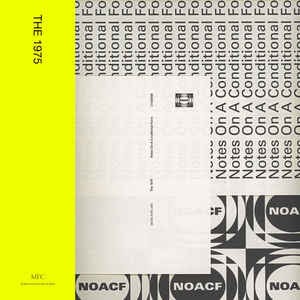 In the world of music, there are always new releases. This can be a very exciting event, especially for fans of specific artists who have been waiting for new music for an extended period of time. As of now, here are some artists who have confirmed or suspected new releases coming soon.
Conan Gray is a Californian singer who recently went on tour with the very popular pop punk band Panic! At The Disco. He has a new album coming out called "Kid Krow." When asked about the inspiration behind the album, Conan Gray explains that the album is a reflection of his 'pretty tough' childhood. Knowing this theme about the album, it's easy to guess that "Kid Krow" will be more of a story telling experience, and will likely have a darker theme than the rest of his previous albums. The confirmed release date for the album Kid Krow is March 20, 2020. Conan Gray has released a few tracks off the album such as Checkmate, Comfort Crowd, Maniac, and the final single being The Story released on January 10, 2020. 
The Weeknd is also dropping new music March 20, 2020. The album is titled "After Hours." So far, three singles have been released from the album: Heartless, Blinding Lights, and, of course, After Hours. The song After Hours is meant to express the feeling once out of a relationship. Once the initial post-breakup "I'm free" feeling has come and gone, the song expressed the sense of loneliness that comes after. Since the song After Hours shares a title with the album, it's pretty safe to assume that the majority of the songs of the album will reflect similar tones.
The 1975, a pop rock English band, is said to be releasing the album titled Notes on a Conditional Form on May 1, 2020. The indie/rock musician, Phoebe Bridgers, singer of the popular song "Motion Sickness" is confirmed as a feature on the album. Five singles from the album have been released, the most popular being The Birthday Party due to the weird nature of the song's music video. The video has some unnerving animated visuals with themes from the 80s, but also being set in a digital environment, giving it a futuristic feeling. The camera angles and video game like animation gives the movement of the characters a jagged feeling, which makes the overall experience as a viewer to be a bit jarring. It's a very unconventional music video, but after all they are an unconventional band.
These are only a few of the many popular artists coming out with new music this year. Oliver Tree, Five Seconds of Summer, Bon Jovi, and Sam Smith are also included in this group.