One Strike and You're Out: The Astro's Scandal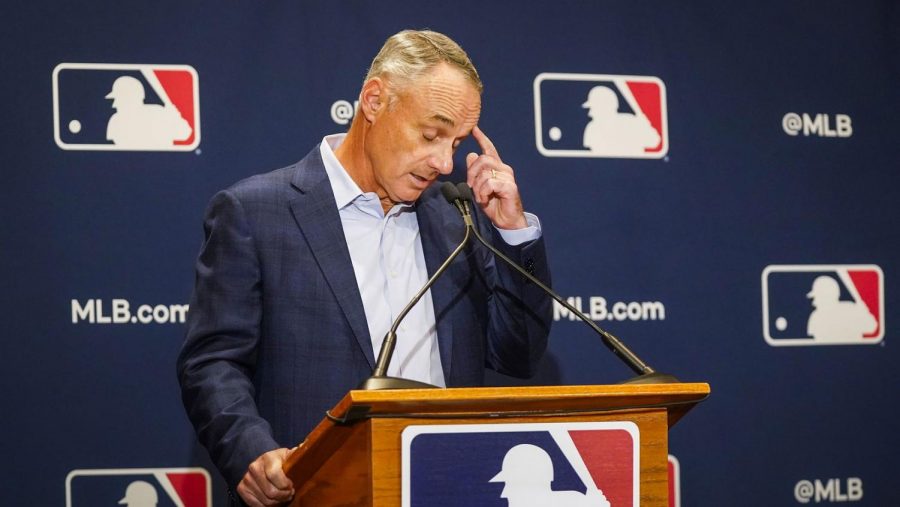 In 2017, Mike Fiers, a recently released pitcher for the Houston Astros, reported that the Astros were stealing pitching signs from other teams. Shortly after, the MLB launched an investigation into the allegations, which concluded earlier this year, finding the Astros guilty on all accounts. The coverage and story that followed has been a disaster for the MLB and more importantly Rob Manfred, the commissioner, who in many player's opinion has grossly mismanaged the scandal. The way Manfred has conducted himself through the scandal has shown how disconnected he is from baseball and how all his decisions were made based on fear.
For the Astros, the punishment as an organization has been as harsh as allowed by the league's code of reprimanding. Both their general manager and field manager, Jeff Luhnow and A.J Hinch respectively, were both suspended for the remainder of the year and subsequently were fired from their jobs. It also came out that the Boston Red Sox field manager, Alex Cora, the then bench coach for the Astros, helped with the sign stealing. He parted ways with the Red Sox a day after, coming off a World Series Championship two seasons ago. The Astros were also stripped of their first and second round draft picks for the 2021 and 2022 seasons. 
Not a single player received any repercussions for being in on the scandal. Jose Altuve, the star hitter for the Astros, was allegedly wearing a buzzer on his body telling him what the pitches being thrown at him were and he hasn't been fined a dime or suspended a game. Despite many protests from fans and players alike, Manfred has refused to punish the players. The reason why is not based on upsetting anyone, but instead based on how he will be remembered as a commissioner.
The reason why Manfred refuses to punish the players is because he doesn't want to be remembered like the last commissioner, Alan Selig. Alan Selig was a good commissioner in terms of growing the MLB and expanding its influence. But what Selig is remembered for is how he turned a blind eye to the widespread use of performance enhancing drugs during his time as commissioner. Manfred does not want to be remembered by one scandal, and that explains his actions in part.
Manfred doesn't want to be remembered as a bad commissioner, one who mishandled scandals and ignored players, so out of fear he is trying to ignore the scandal and wait for it to blow over. This story is the biggest in baseball in the last 20 years, and he's treating it like a midseason hiccup or a single person failing a drug test. He has punished the Astros as minimally as possible, hasn't taken away their World Series Trophy which they cheated for, and has let every single player get away scot-free. Manfred has become disconnected from baseball because instead of doing what's best for baseball he's doing what's best for himself.
Manfred has continued to double down on his decision to not punish the Astros as severely, and by doing so has garnered the opposite effect that he wanted, he is gaining more attention to the scandal and its evils. The commissioner will forever be remembered for how he botched handling this scandal and might even have to resign over it. Through his cowardice and selfishness, Manfred has forever tainted his legacy and his connection to the league. He is like a turn of the century capitalist, only focusing on his own greed, and not of the wellbeing of those around him, and this flaw is what he will always be remembered for.
About the Writer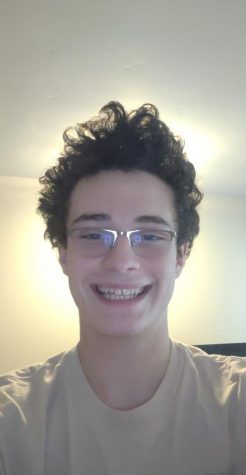 Isaac Fishman, Reporter
Hello, My name is Isaac Fishman, and boy do I sure love being in the newspaper! Some of my hobbies include gaming, cross country and track. This will be...