The Saga of the USPS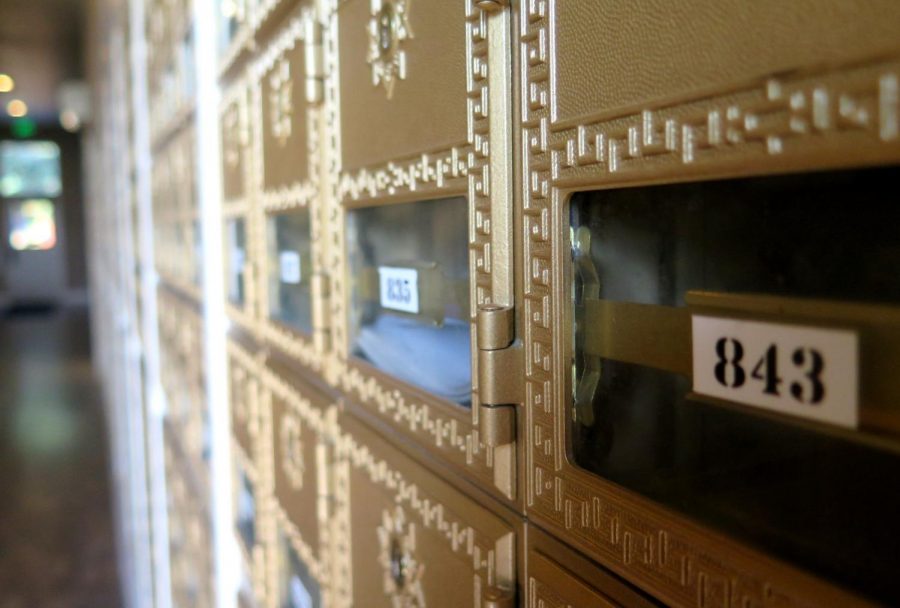 Before 2020, the United States Postal Service (USPS) was hardly featured in the news for scandal, if it was featured at all. The government organization has been commended by many as a trustworthy, politically neutral organization, most notably in a survey conducted by Morning Consult that found among American businesses, the USPS is the "Most Trusted Brand."
 However, this viewpoint has been questioned recently. As the possibility of a mail-in ballot is discussed amongst politicians, the USPS has been launched into the American political-sphere, resulting in a discussion surrounding the USPS's ability to deliver 2020 election mail-in ballots due to budget cuts and accusations of voter fraud. 
  The organization has suffered from extensive profit losses. The USPS lost $2.2 billion in its last quarter. As a federal entity, the USPS is entitled to a certain amount of funding from the government. However, most of its revenue is made by selling stamps, a small action that has continually lost its value with the rise of services like Amazon Prime, UPS or the internet. Other causes for money loss are the COVID-19 pandemic and a gradual decrease in the overall volume of mail being delivered. 
It's estimated by some sources that the USPS could run out of money by September, just two months before Election Day 2020. The shutting down of the USPS could cause millions of Americans to experience even greater delays in essential mail, for example, medicine or paychecks. To combat this loss, Postmaster General Louis DeJoy has been looking into cost-cutting measures such as reducing overtime, transportation costs, and by delaying mail delivery. Workers and postal union leaders such as Mark Dimondstein in one article by The Intercept have complained that these measures uproot the "Prompt, reliable, and efficient" culture. 
Concerns of mail-by-vote fraud have also plagued the USPS's reputation. President Donald Trump is a vocal opponent of mail-in voting due to concerns of widespread voter fraud. An interview between Trump and Fox Business revealed he has objected to extra funding for the USPS, making it harder to deliver mail-in ballots. 
President Trump has gone as far as to tell supporters in North Carolina to visit the polls after voting by mail to test the reliability of the mail-in system. Voting twice is a felony under North Carolina law, but White House press secretary Kayleigh McEnnay has maintained that Trump does not support unlawful voting. 
These moves have been met with plenty of criticism, as multiple studies by universities (MIT, Arizona State University), public institutions (Brookings Institution, Brennan Center for Justice at NYU), and a now-disbanded voting integrity commission found voter fraud, in general, is rare. Vote-by-mail fraud rates are slightly higher than in-person voter fraud, but the rate at which it occurs is 0.00006%, as reported by NPR. 
The president's disdain for vote-by-mail fraud has also led to accusations of collusion between him and Postmaster General DeJoy to sabotage mail-in voting to help Trump win the election. DeJoy is a top GOP fundraiser and he has contributed over 1.2 million dollars to the Trump Victory fund, which some believe helped his rise to Postmaster General. These allegations have yet to be proven as of September 7th.
On another note, Democratic support for the USPS has increased since the organization was cast under the limelight. Many Democrats have tweeted out in support of the USPS, urging people to buy stamps and USPS merchandise. Congresswoman Alexandria Ocasio-Cortez is one notable figurehead in the movement to save the USPS and has suggested that the organization create 'A progressive pen pal program' to keep the USPS afloat. 
As the USPS scandal continues to unravel, further incidents have occurred, the most recent of which has found DeJoy at the forefront of a President Trump-backed investigation to see whether he illegally reimbursed his employees for solicited political donations. While the story is still developing, the USPS continues to struggle financially. Until stimulus funding is approved, the organization will continue to bleed.
About the Writer
Sydney Wold, Reporter
Sydney is a junior at Boise High School and will be a second-year reporter. She has an interest in multiple subjects ranging from history to science, but...