Hubie Halloween Saves 2020?
About a month before its release, when scrolling through social media, I came across numerous posts raving about the anticipation of Hubie Halloween and how some hyped it up with the use of the hyperbole that it could "save 2020." Out of curiosity, I looked up the film to find a comedy Halloween film starring Adam Sandler with an all-star cast, with those such as Noah Schnapp, Kevin James, and China Anne McClain playing roles in the film. However, is Hubie Halloween worth the hype?
The Netflix original revolves around Sandler's character Hubie, an odd do-gooder who is constantly trying to protect his home, Salem, Massachusetts, despite the harassment he receives from the townspeople. On the night of Halloween, what started as citizens of Salem carrying out pranks against Hubie, turns into multiple missing persons cases. Hubie being the only one who saw the first of many go missing, leads no one to believe it's actually happening due to his frequent over exaggeration of danger. This leaves Hubie trying to solve the cases alone. 
Additionally, this film is a tribute to Cameron Boyce as he was in line to play a starring role before his tragic passing a few days before filming began. 
Hubie Halloween was both lighthearted and entertaining. However, this movie has many satirical elements throughout. Therefore, someone who doesn't favor this type of comedy would likely be unentertained or disappointed by the film. While this movie was more juvenile in it's humor and writing, the movie is still entertaining. 
In fact, the satirical and juvenile style of the movie helps make the film more enjoyable. In these times of online school, COVID-19, the upcoming election, and more, many of us find ourselves feeling burnt out. This movie is a great way to unwind and be engaged in something that doesn't take a lot of energy to focus on.
I found my eyes glued to the screen from start to finish of Hubie Halloween despite the sometimes eccentric nature of the film. I even recall myself asking my friend,
"Why am I so entertained by this movie?" To which she replied,
"I love it." The somewhat bizarre, ironic humor and lighthearted yet chaotic plot all somehow comes together in a way that makes the film strangely captivating.
About the Writer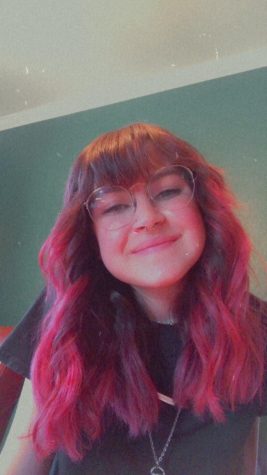 Bella Rock, Social Media Editor
Bella Rock is a Boise High Senior entering her second year reporting for the Boise Highlights. She's passionate about all forms of writing from journalism...