Virtual Concerts: How Artists are Adjusting to the New World
Concerts, made up of large crowds, bunched together, dancing, and screaming, are easily a hot-bed for coronavirus transmissions. As a result, concerts have understandably not been on going. However, artists have found many ways to adjust to still connect with their fans to the best of their ability.
Artists have been live streaming concerts, pre recording and releasing concerts, as well as releasing live recorded albums to simulate the concert setting. One can even find a list of all the upcoming live concerts on the Billboard website.
These live productions are an innovative and unique way for artists to perform during the pandemic. From the concerts that I've viewed and listened to, artists have managed to maintain and capture the authenticity of concerts. For example, in Halsey's live edition of her album Badlands, she even includes recorded segments of her talking directly to the audience as one would in a concert.
Through live concerts, it is difficult to get the all encompassing feel of these in person events. There is obviously a disconnect because one cannot feel the energy of those around them and feel the bass of the music vibrate through the floor and pulse through them. But, these are unavoidable circumstances of the pandemic. 
However, listeners will still be able to gain the raw beauty of the artist's voice. Whilst autotune, that is often placed on music videos and albums, is beneficial to the artist in smoothing together the song to improve the flow and tone of the music, there is something deeply captivating about the natural voice of the performer. The emotions of the piece shine through and any rough moments or imperfections only add to the authenticity of the music. 
Additionally, the cinematography in these live streamed and pre recorded performances are incredibly high quality. Viewers won't have to deal with a lack of video clarity that could come with technological barriers. This way the audience still gets a view as though they were seeing the concert live.
While these virtual concerts are far from being as enjoyable as the real deal, they're a great way for artists to try to better connect with their audience in these troubling times.
About the Writer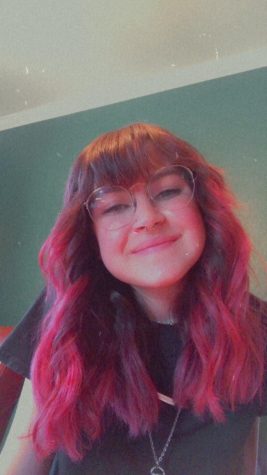 Bella Rock, Social Media Editor
Bella Rock is a Boise High Senior entering her second year reporting for the Boise Highlights. She's passionate about all forms of writing from journalism...