Megan Trainor Bringing Us Holiday Joy With New Album :A Very Trainor Christmas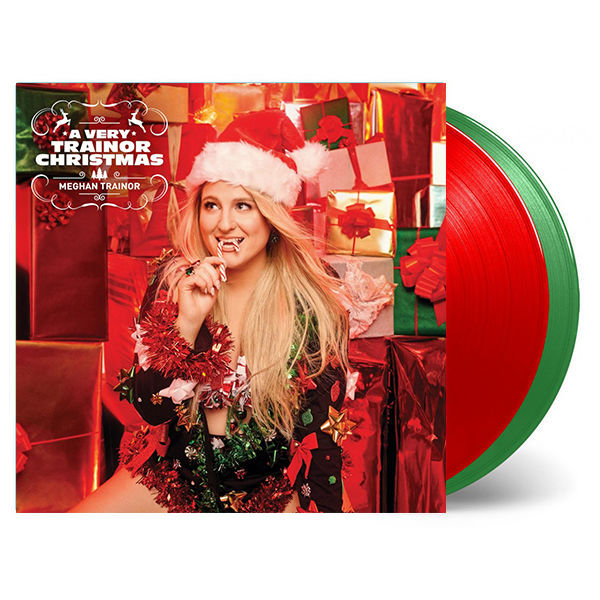 Megan Trainor has brought us many catchy songs over the years like No or Better When I'm Dancin'. She has now released her fourth major-label studio album. It is not just any album, but her debut Christmas album, just in time for the holiday season. A Very Trainor Christmas, released on October 30th, has already gained a huge audience and some great reviews. This album is full of originals and classics with an R&B-pop twist thrown in there. 
This Christmas album has such a feel-good vibe and some very catchy tunes that everyone will like. Her originals have a unique sound, but still holding onto those Christmas classic type qualities. Holidays (feat. Earth, Wind, and Fire) is definitely my personal favorite on this album. It has a very funky and disco type sound to it. I mean, it is with Earth, Wind, and Fire, so what do you expect? Then you have a different side of the spectrum, where she adds a twist to the classic, Winter Wonderland. Her cover is with a ukulele, which is honestly genius because it adds this very soft and wholesome feel to it. Some of her originals also have very funny lyrics about the holiday season. For example, Trainor sings in the song I Believe In Santa, "I look good in ugly sweaters, no one can rock 'em better, I gain fifteen pounds a season, blame Santa — he's the reason!" Those lyrics really make you laugh out loud and just have a good time. There is a middle range of classics and some originals that all have a slight twist that makes it enjoyable for everyone to get up and dance to, or cozy up by the fire and read a book. The best part of this album is that it helps listeners forget the fact that they are in a pandemic.
I for one, am not the biggest fan of Christmas music in general. I do enjoy it when I'm driving around looking at Christmas lights, or a few days before Christmas to really get into the holiday spirit. Besides that, I don't listen to it very often, but I will say this album has made some of those Christmas light drives quite enjoyable. A lot of the songs really make you want to dance and sing, while others make you feel calm and think about the holidays and what they're really about. This album has a very good variety of songs, which probably helped push it up on the charts, and played on the radios and stores while you get your holiday shopping on. 
A Very Trainor Christmas charted at number 144 on the Billboard 200 issued for November 14, 2020, according to Rolling Stone Magazine. Megan Trainor and Seth MacFarlane's cover version of "White Christmas" debuted at number 24 on the Adult Contemporary chart that same week. This stat marked the third-holiday entry for both artists. It then later peaked Number 1 on the chart. The album soon entered the Top Holiday Albums chart at number seven, and the UK Download Albums chart at number 47.
The numbers definitely don't matter when you look at the meaning and happiness this album brings to people around the world. I would definitely recommend this album for a party (if we could have them) or just driving around with family and friends enjoying the holiday season. This album definitely holds its own, is very unique, and is just all-around fun.
About the Writer
Kaiya Kearns, Reporter
Kaiya Kearns is entering her Junior year at Boise High. This is her first year on the Boise Highlights staff, and she's ecstatic to learn more about...