Happiest Season: Clea Duvall's Christmas Movie That Just Might Save 2020
Happiest Season will have you laughing, crying, and rooting for a little infidelity. The lesbian Christmas rom-com has elements of everything that makes a great movie, from complex characters with layered storylines to cinematography and lighting that sets the tone and mood for the entirety of the film. Happiest Season is for sure going to be a Christmas favorite for many years to come. 
Happiest Season follows the story of a young lesbian couple, Abby and Harper, who go to Harper's parents house for the holidays only for Abby to discover that Harper isn't out to her family. Abby and Harper's relationship grows progressively unstable throughout the film as they navigate through the treacherous waters of hiding their relationship, which proves much more emotionally taxing than either of them could have anticipated. 
Abby and Harper's relationship is further aggravated by the arrival of Harper's ex girlfriend, Riley. Abby and Riley form an unlikely bond after spending an evening together in a gay bar, where while watching a drag show they discuss their experiences dating Harper and how her not being out has affected them each invidivdually. Although it is never explicitly stated that either of them have feelings for the other, it can be implied from the sheer amount of chemistry between the two characters that they would flourish as a couple. 
The majority of the internet can agree that Abby and Riley should have gotten together by the end of the film. Even Aubrey Plaza, who plays Riley, stated herself during multiple interviews that she wanted her character to end up with Abby by the end of the film. 
Directed and co-written by Clea Duvall, who has been an icon in the gay and lesbian community, the story realistically tackles the important topic of coming out with grace and familiarity. The storyline is one that most members of the LGBTQ+ community are all too familiar with, either being with someone who isn't ready to come out or not being ready to come out yourself. 
The performances by Kristen Stewart and Mackenzie Davis are both heart wrenching and hilarious. Kristen Stewart should absolutely act in more comedic roles, as that's where she really shines.  
Happiest Season is a fantastic and realistic portrayal of relationships and family troubles, it's a wonderful movie and anyone and everyone should watch it on Hulu as soon as they can.
About the Writer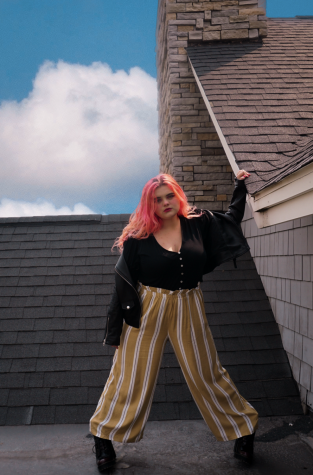 Havana Garrett, Editor-in-Chief
Havana Garrett is a senior at Boise High School with a passion for telling stories. She has been writing for the Boise High Newspaper since sophomore year...