The Boom in Teen Business
When scrolling through social media, it is likely you have come across advertisements or videos centered around a teen entrepreneur and their business. Whether a small business or making six figures, teenagers have started to find their passion and strive for success at a young age.
Young adults are breaking out the societal mold for a career path by pursuing business while still in high school. Monica Silva, entrepreneur and CEO of her business Audacity Cosmetics, expressed the struggles she faced with starting a business in high school, saying it was a challenge "risking school to pursue my brand." Despite the challenge of balancing school and a business career, Silva has found great success, disclosing, "What surprised me the most was the overwhelming support from people around the world, and the amount of goals I was able to achieve within a year."
The deeply inspiring fact of this rise in teenage owned businesses is that they've followed their passion and used it to their full potential. Some teens custom painted shoes, fulfilling their passion of art, or others make jewelry in lieu of their creative side. 
The world we've grown up in has drilled the mindset into our developing minds that we should pursue jobs that allow for success and prosperity over passion. While this idea holds some truth, it is empowering to see others pursue passion and also gain said prosperity. 
Silva is amongst these many young entrepreneurs who have used their spark to reach accomplishments. "I've grown up to love makeup in general, I was inspired by the idea of applying my creative vision on products that will inspire others and overall make themselves feel good about the products they use," she said, showing that one does not need to settle for unhappiness on the route to success.
Social media has been a great way for Silva and others to develop their businesses. The Foundation for Economic Education discusses the use of social media, specifically Tik Tok, writing, "The platform offers an easily accessible and non-pretentious environment where young people feel comfortable to do what they wish. It is their soapbox, so to speak."
Social media allows people to come across brands and businesses they may have never before. The use of the Tik Tok 'For You Page' or Instagram 'Explore Page,' which both promote posts from varying accounts that fit one's interests. This allows teenagers to reach a large audience and draw customers into their brand. 
The rise in recent entrepreneurs who are pursuing business from their bedrooms while still in high school goes to show that there's not one mold to be followed to reach good fortune in the world around us.
About the Writer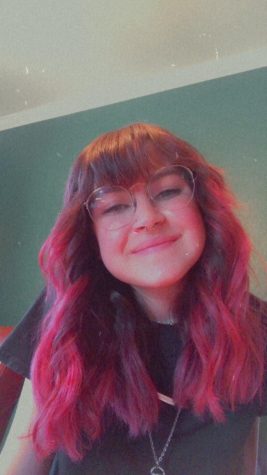 Bella Rock, Social Media Editor
Bella Rock is a Boise High Senior entering her second year reporting for the Boise Highlights. She's passionate about all forms of writing from journalism...