The Beginning of the End: Derek Chauvin's Trials
The trial the whole world has their eyes on has begun for Derek Chauvin, the white police officer accused of murdering George Floyd after kneeling on his neck for over nine minutes. Floyd's death reignited the fuel of the Black Lives Matter movement after Floyd passed with Chauvin's knees pressed against his neck. Countless protests broke out highlighting the unlawful killing of black citizens in America by law enforcement. 
Now, almost a year after Floyd's death, the case for his killing is finally being heard. Chauvin has been charged with murder in the second and third degree and second-degree manslaughter. If convicted of second-degree murder, Chauvin will likely face eleven to fifteen years in prison, though the maximum potential charge would be forty years.
Chauvin went in front of a court with a fourteen member jury to hear the case. Opening statements for the trial began on March 28th. This case centers around arguments of what exactly was the cause of Floyd's death, with the state making it clear that the decision in the cause will be a focal point of the trial. 
In its opening statement, the prosecution laid out plans to call seven medical experts, along with medical examiner, Dr. Andrew Baker, who, as reported in the New York Times, "performed the only autopsy on Mr. Floyd and classified it as a homicide." There was also additional testimony from police officers, which has been cited to be a crucial tool for prosecutors to argue that Chauvin's actions "violated use of force policies" and that he acted in a way that was "un- necessary and unlawful."
As the trial unfolds, protestors have been gathering on the street to demand justice for Floyd. Barricades have encircled government buildings in downtown Minneapolis, where the trial is being held as people rally together in support of Floyd and his family. This has been a momentous case, with Ben Crump, a lawyer for Floyd's family, highlighting that, "the whole world is watching." On April 20th, a verdict was reached, with Derek Chauvin being convicted on all three accounts. As of April 20th, sentencing time is still being determined for Chauvin. 
About the Writer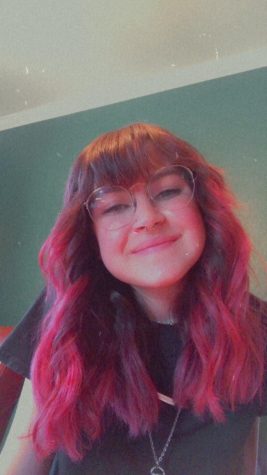 Bella Rock, Social Media Editor
Bella Rock is a Boise High Senior entering her second year reporting for the Boise Highlights. She's passionate about all forms of writing from journalism...