Why Will Ferrell is Funny
The first thing people think of when they think of Ferrell is his iconic characters across so many comedic films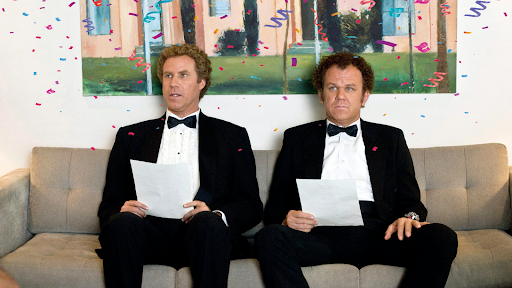 Will Ferrell is so darn funny. His 6'4 frame fills up any room, but his comedic presence makes it crowded. His crude and acute facial expressions never fail to get a laugh from me, and his constant yelling followed by complete composure is so shocking and hilarious; it shouldn't work but it does. The amount of characters that Ferrell has played that are practicly household names at this point is astounding. If anyone else was playing them it wouldn't be funny, but Will makes it work. 
The first thing people think of when they think of Ferrell is his iconic characters across so many comedic films. Ricky Bobby and Rob Burgundy are household names, while so many others are the best part of movies where he's not even the main character, like Lord Business from the Lego movie and Jacobim Mugatu from Zoolander. Will Ferrell makes the character funny, but what makes it memorable and timeless is the reason why the characters act like they do. Ricky Bobby and Rob Burgundy are both pampered boys in a bubble of success, and when their bubble pops it makes their jokes real, with real life consequences. It humanizes them. 
Will Ferrell also never breaks character. When one goes back and watches his old SNL skits, he'll be commanding the whole room, filling up the sketch with his Ferrelliness, and everyone will be cracking up around him on the set, much like Chris Farley. This facade not only brings all the attention to him, but it gives him free reign to do basically whatever he wants as long as his constituents are still laughing. He can yell, scream, kick, and physically bully people, and it's all impossibly funny.  
The last part of Will's comedy is his acting. Among comedians, most are pretty funny in movies or at least have their moments, but when it comes to acting, Will Ferrell time and time again delivers memorable performances. Brennan Huff from Step Brothers is the most human of all Will Ferrel characters. Despite being 40, he conyes the pain that Brennan experiences from growing up, and relates it back the innocence of childhood. Step Brothers is his most complete movie because every part of Will Ferrell comes together: the acting is heartbreaking at times, the characters are ones you'd expect to meet in real life and his character arc is beautifully orchestrated.