Winter Sports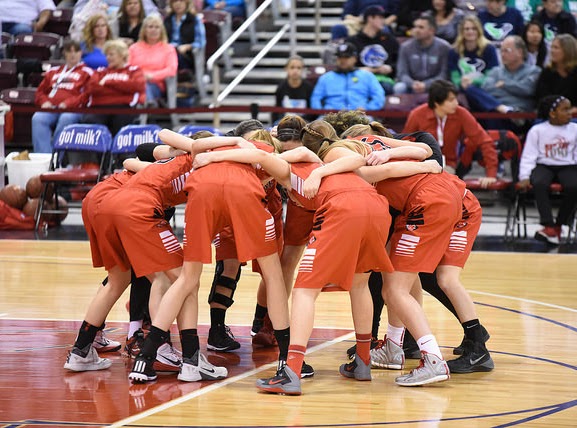 As the leaves turn and fall some may see it as a sign that winter is coming. But we know, at Boise High, that means winter sports season has come! Our winter sports include phenomenal athletes and coaches from the girls & boys basketball team and wrestling team who all work hard not only when they play, but all year round. 
Last year's season for all of these sports was unfortunately cut short due to Covid-19. The Head Coach for boys Basketball, Mr. Varela, said: "We weren't even sure if we were going to have a game and we ended up only having ten. We're excited to play anyone this year." This year should mark a new beginning for sports as they are able to grow and improve much more than the last. "The chemistry between each other should improve as well as physically and basketball-wise" says Mr. Varela. This year they will play a total of 20 games as well as a tournament to end the season. 
Sports create a community at Boise High for not only the players, coaches, managers, but also the students who go to games. It gives them something to root for and allows them to be a part of something bigger than themselves. Ava Oakland is a senior who is now playing her 4th year of Varsity Basketball at Boise. She says that the student body can get involved by going to games and cheering all the team on. "Obviously we didn't have fans last year because of Covid, so that was rough, but I think when we do have fans the environment is super hype and more fun to play in."
Growth is a big part of all the sports programs but especially at Boise, because it's a part of our environment's ideology to get better and work harder. The wrestling team not only wants to grow with their mentality of wrestling, but also in numbers with their male and female teams. Chuck Bousquet is the head wrestling coach at Boise. "I think that there's a lot of opportunities for girl wrestlers… being able to compete with a girls team at state would be a good goal." Coach Bousquet is undoubtedly working incredibly hard to give these female wrestlers the same opportunities that the boys team gets. 
As for what we can do as a student body to get involved is going to games, wishing good luck or congratulations to athletes you see in and outside of school, and to keep up the school spirit!